Google has started rolling out a new 'Group Calling' feature for its Dup app. It allows you to chat with up to four people simultaneously. The search engine giant has also added a Data saving mode. Read more to find about New Google Duo Features – Group calling, Data saving mode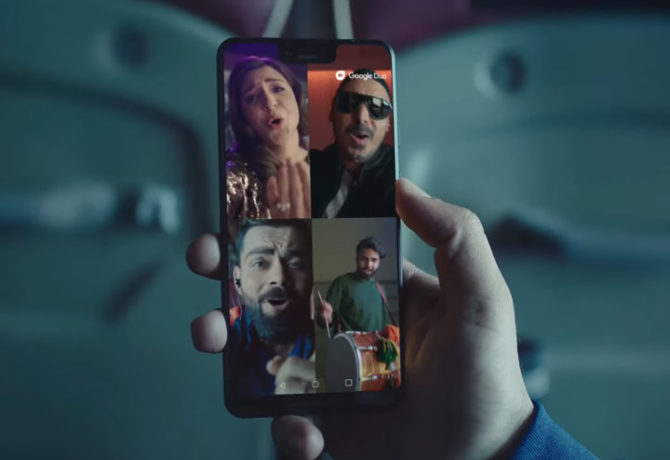 The Google Duo group video calling feature allows you to chat with multiple friends/ family at once. Now, a group video call can be done with up to eight people. India will be one of the first countries to receive this new feature.
The new feature is now available in India for Android users. It will be coming soon to iOS devices. Here's how you can use the new group video calling service:
How To Use Google Duo Group Video Calling Feature
Update to the latest version of the Google Duo Android app
Now, open the updated app
Underneath the search bar, find a 'Create Group' button
Tap on it to select up to seven people you'd want on your group video call
Now, the app will then call all the selected contacts simultaneously
You shall see the recipients once they pick up the call
That's it
Note: As of now, the group video calling is limited to eight people only.
Also read: How To Enable Lite Mode On Google Chrome For Android
Data Saving Mode
The new feature allows you to save mobile data on the move. It limits the data usage while video calling and makes it easier to multitask on other apps. Google claims that the new feature reduces data usage, without compromising video quality.
Also read: How to Turn Off Auto Sign-In On Google Chrome Web Browser
Conclusion
India is the largest market for Google Duo. The user base is spread beyond big cities. Google claims that Indian users believe 'the most meaningful interactions happen face to face'.
"According to the survey, over 40% of Indians aged over 18 said they video call in order to have a meaningful conversation and spend quality time with a loved one. With over 37% of the Indian population having moved away from the homes they were born into, it is no surprise that the need for technology to bridge distance is even more pronounced in India. And Google Duo's mission is to help Indians to do just that, through simple, high-quality video calls," – the company said in a statement.
"India is already the largest market for Duo globally, and we're committed to building for India, helping people have a seamless and delightful experience connecting with their loved ones face to face. As a part of that commitment, we are happy to announce two new features on Duo today: Group Calling and Data Saving Mode," said Shweta Vaidya, Product Manager, Google Duo.
Previously, the company launched Holi video effects for Duo callers. earlier this year do look forward to many more such India-first Duo experiences coming up.
What do you think of the new Google Duo features?. Share your views with us in the comments section below.
More related stories below: