Google has released a new Files Go app for Android devices. It is essentially a file manager app that is designed for Go Edition devices. The Google Files Go app helps Android users to free up space, find files quickly, and share files offline. The new app is now available globally. Read more to find about Google Files Go App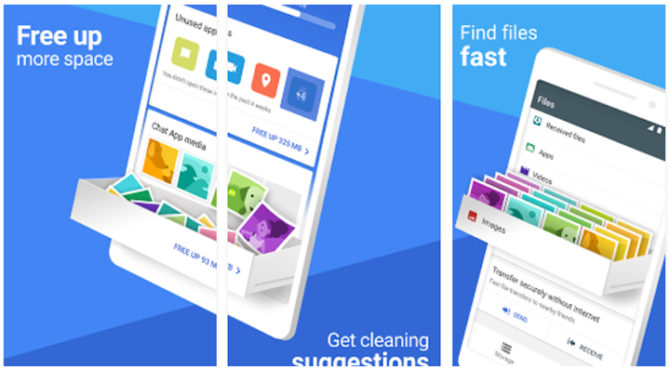 While the Files Go is built for Go edition devices, it works with Android devices (running 5.0 Lollipop or higher). Google claims that the app will help you save 1GB of space. The beta version of Google Files Go App was launched in November this year. It is now available to everyone on the Play Store.
Also read: How To Speed Up Your Wi-Fi Network In Easy Steps
Features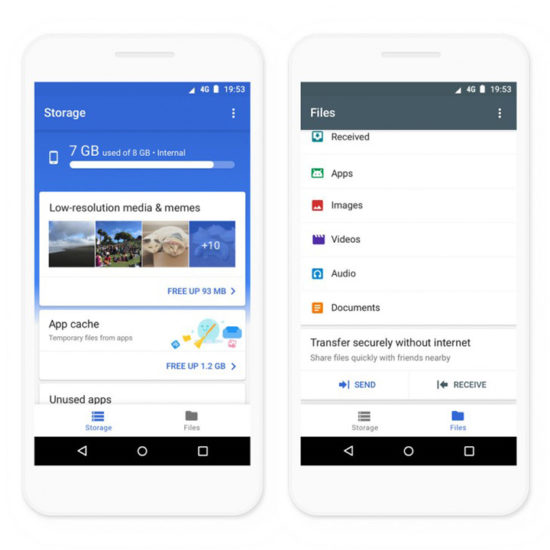 The new Files Go app lets you transfer files directly between devices at up to 125Mbps speed. It is similar to Apple's AirDrop app. The new app allows you to save mobile data while sharing files. However, both devices should have the Files Go app installed. The app creates a local hotspot and uses it to send the file via Wi-Fi. You can get pretty fast transfer speeds (depending on your device) without using any data.
The new app comes with categories like images, videos, audio, documents, apps, etc. You can also upload your files to your favorite cloud storage service. It uses the company's mobile vision technology to suggest which files should be deleted. This includes unused apps, duplicate files, low-resolution videos, and memes.
Also read: Google Datally App Will Help You Save Your Mobile Data – All You Need To Know
Conclusion
Google also announced a suite of new features and apps for Indian users. The search engine giant also announced Android Oreo Go edition for low-end phones (with less than 1GB RAM). It is essentially a polished version of Search Lite that offers basic Google Search with a simple interface. It takes less than 5MB in size. The search results in the app can save up to 40 percent of data. Users can also switch between languages in the results.
Recently, the company announced Google Datally app to help you get the most out of your smartphone. The new mobile data manager helps users to monitor, control, and save mobile data consumption. With the new app, Google is offering basic Android features in a simpler form. While most app functions are already built into Android directly, they are hidden inside the settings menu. The standalone app offers easier access and control options. It will run on smartphones running Android 5.0 OS or higher.
With the new apps and features, Google is targeting more than 400 million Indian internet users. The company aims to increase its reach in the Asian region. The India-first apps will help the company to build better products for everyone.
More related stories below: