Google has come up with a new Android app, called Datally. The stylish and simple app helps you to manage your data usage. It essentially stops other apps from wasting your mobile data. Read more to find about Google Datally App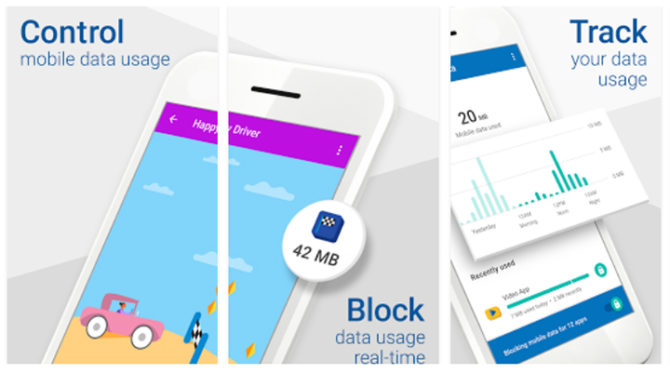 The new Google Datally app is designed to help you get the most out of your smartphone. The new mobile data manager helps users to monitor, control, and save mobile data consumption. With the new app, Google is offering basic Android features in a simpler form. While most app functions are already built into Android directly, they are hidden inside the settings menu. The standalone app offers easier access and control options. It will run on smartphones running Android 5.0 OS or higher.
Also read: How To Speed Up Your Wi-Fi Network In Easy Steps
Google Datally Features
The new app helps you understand where your data is going. You can subsequently cut down on unnecessary usage. It displays which apps are using data the most and at what times. The smart app also offers recommendations to cut down on data usage. Additionally, it suggests nearby available Wi-Fi networks you can connect to.
However, the highlight of the new app is its ability to stop all background data usage. This means that only the app that's actively onscreen can use mobile data. Additionally, a chat-head style bubble pops up with information the data consumption of this app.
Cutting off background data usage will also stop apps from refreshing content in the background. However, it will also stop them from sending push notifications. You can also control data usage on an app by app basis.
Google also plans to add new features in the future. This includes Balance checking, balance expiration reminders, and Proactive data usage warnings/controls.
Also read: How To Backup SMS On Android Smartphones
Conclusion
The new Datally app is part of Google's Next Billion Users initiative. The search engine giant aims to make Google products more usable in countries with limited or expensive mobile connectivity. The new app only takes uses 6MB of storage space.
"The idea for the app came from seeing the lengths that people go to preserve data, particularly in countries where mobile plans remain relatively expensive. In Delhi, Lagos, and Buenos Aires, Woodard said his team saw people who would keep their phone in airplane mode at all times to prevent data usage. When they wanted to check their notifications, they'd turn airplane mode off, let all the info rush in, and then turn airplane mode back on while they looked over the new information," said Josh Woodward, the product manager, Datally.
The Google Datally was being tested in the Philippines since this summer. The company claims that it already has over 500,000 active users who have been able to save people 30 percent of their data. Will you be checking out the new app? Let us know in the comments section below
Also read: How To Play YouTube Videos Within WhatsApp On iOS Devices
More related stories below: