SMS are no longer the primary source of communication among smartphone users. Whatsapp, Facebook Messenger, etc have replaced the old text messages. However, we do receives several important notifications through SMS only. Since SMS are not linked to your Google account, they are not automatically backed. Hence, you might lose some important information while moving to a new phone or reset an old one. Third-party tools can easily solve this problem. Read more to find How To Backup SMS On Android Smartphones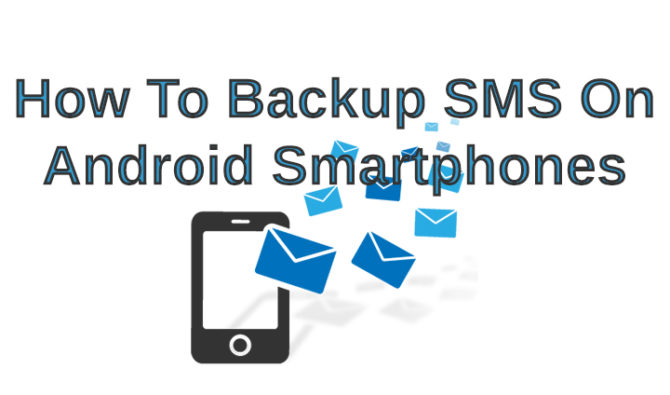 You can use third-party applications like 'SMS Backup and Restore' to easily back up your messages. The app can help you secure your SMS archive. You can save it on your device, get it mailed to yourself, or saved to the cloud.
How To Backup SMS On Android Smartphones:
Installing 'SMS Backup and Restore' (by Carbonite) on your smartphone
Tap on 'Get

Started' and 

grant access (to files, contacts, SMS, and call logs). Just keep tapping 'Allow' on all pop-ups.
Select 'Set up a backup.'
Go to 'Advanced options' to back up MMSes or selected conversations.
Next, choose backup location. You can choose Google Drive or Dropbox. You can also copy the backup file manually.
Once done, tap on 'Next'.
Tap on 'Yes' in the popup.
Now, you can choose a backup schedule or turn off the Schedule.
Next, tap on 'Back Up Now'.
That's it! The app will carry put the backup pretty quickly.
Once completed, you can copy the backup file to your PC, or save it to the cloud manually.
Also read: How To Use Built-In Face ID Feature On Android Smartphones
Restoring Backup SMS On your Android Smartphone
Once you have created a backup of your SMS, you can go ahead and reset the phone without any worries. The backup SMS can be easily restored via the 'SMS Backup and Restore.' You can do this for a new smartphone too. Just follow the following steps:
Download and install the 'SMS Backup and Restore' app.
Copy the SMS backup on your device.
Launch the 'SMS Backup and Restore'app and tap the hamburger menu icon on the top left.
Now, select 'Restore' option.
Select the backup location (local or Google Drive or Dropbox).
The app will automatically find the latest backup. You can also tap on 'Select another backup' to choose a file you want to restore from.
You can choose from what you want to restore – messages or call logs.
Now, Tap on 'Restore' and 'OK'
Then, press 'Yes' on the next popups.
That's it! Now you have all your old SMS on your device. The app checks for duplicates to avoid cluttering.
We hope the 'How To Backup SMS On Android Smartphones' tip was helpful to you? Do you have an alternative trick for backing up SMS messages on your Android phone? Share with us in the comments section below.
Also read: How To Hide Photos and Apps on Android Smartphones
More related stories below: