With smartphones carrying almost every important information about its users, the security has become a major concern. No one wants to offer easy access to their text messages, personal photos, Facebook account, bank accounts, etc. Also, you don't NSFW content or apps to be freely available for people around you. There are many ways to hide your personal content on your smartphone. Read more to find How To Hide Photos and Apps on Android Smartphones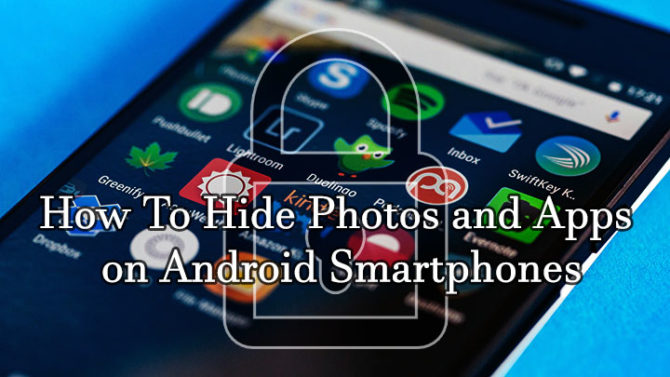 Most Android smartphones ship with few built-in security features to safeguard your personal data. You can find some additional security features in smartphones running stock Android operating system. Many brands like Samsung also add special vault features on their handsets. However, these features don't really secure your files. If you lose your device, the files can be easily accessed.
For more secure features, one can use third-party apps. Multiple apps allow you to control your photos and apps. Let us help in finding some useful apps. Here's How To Hide Photos and Apps on Android Smartphones:
Vaulty
The free app allows you to hide your photos. It essentially allows you to place all your pictures and videos in a virtual vault. These can only be accessed by entering a PIN or password. A mugshot feature snaps a photo of anyone trying to access your phone.
The Vaulty app also offers an optional online backup. It encrypts your photos and uploads them to your Google Drive. You can also set up multiple vaults for different photos/videos with different passwords.
Also read: How To Find Your Parking Spot In Google Maps
Keep Safe Vault
The popular app is quite easy to use. It essentially acts like a secure locker. You can only access your pictures and videos with your PIN, pattern, or fingerprint. The app allows you to choose photos and videos to add. All your content is backed up via an encrypted private cloud.
The Keep Safe Vault also allows you to send photos securely with a time limit. Pictures disappear after 20 seconds. A paid version ($5 per month or $24 for a year) offers a fake PIN for a decoy photo vault, a secret door to disguise the app, and break-in alerts.
Nova Launcher
The smart launcher allows you easily hide your apps. However, you will need the paid Prime upgrade to unlock this option. All you need to do is go to Nova Launcher > Nova settings > App & Widget drawers. In the Drawer groups, select Hide apps option.
Also read: How to Save Edited Instagram Photos Without Posting Them
Apex Launcher
If you don't want to pay, the Apex Launcher is a good option. The popular launcher also allows you to hide apps for free. Just go to Settings > Drawer Settings > Hidden apps to control visible apps in your app drawer.
Hide it Pro
The all-round app helps you to hide your pictures, apps, and messages with just a few taps. The free app offers great customizations options and navigation tools. You can easily categorize data, zoom in/out, or view images in a slideshow.
The Hide it Pro app also doesn't show up in the apps list. You can use both PIN and a password to protect your data. The app uses AES 256-encryption for added security. You can also add plugins to increase functionality such as private messaging, private browsing, etc.
Also read: How To Play Secret Games On Facebook Messenger
More related stories below: