Instagram is the world's most popular photo-sharing website with millions of users. One of the USP of the photography-based app is the simple photo editing options and filters. The app allows you adjust your clicks in a simple, intuitive way. However, the app doesn't allow you to just edit your pictures without posting them. There are few tricks that allow you to save Instagram pictures, Similarly, there's a way to easily edit your pictures and save them locally. Read more to find about How to Save Edited Instagram Photos Without Posting Them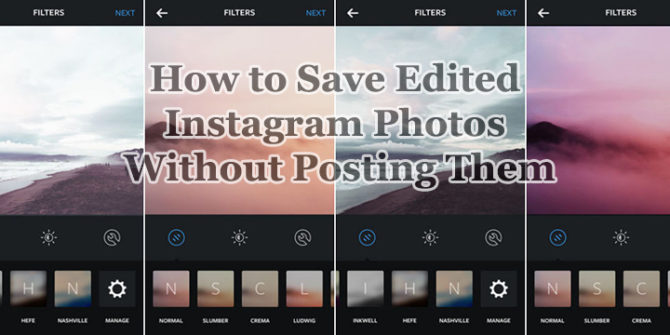 Also read: 10 Best Photography Apps For Smartphone Users
There are many photo editing apps that allow you to edit your pictures locally on your smartphone. Some of these even allow you to use cool filters. However, Instagram offers an easier, familiar and addictive editing process. Additionally, the app allows you to use some unique filters. You might not want to post all these pictures on your Instagram profile fo varied reasons. In such cases, you can use Instagram as a phot-editing app without social sharing feature.
The trick is to use the Airplane Mode. Simply enabling the airplane mode on your smartphone will allow you to edit your picture through the Instagram app. You will have to post the edited picture on your Instagram profile in the usual manner. However, it will result in a failed upload. The edited photo will be saved locally on your handset.
Also read: How to Edit Videos On Android Smartphone
How to Save Edited Instagram Photos Without Posting Them:
Just open the Instagram app and pick the photo that you want to edit.
Make your edits and/or add a filter like you normally would.
Press 'Next' in the top-right corner.
When prompted, type in a description, add a location, etc.
Now, enable the Airplane Mode through toggle options.
Go back to Instagram and select 'Share'. This action won't be successful.
You will see a small pop-up saying, 'We'll try again once there's a better connection.'
Tap on the 'X button to the right of that small banner to cancel the upload entirely.
To prevent Instagram from retrying the upload tap on 'Remove' when the popup from the bottom appears.
Now, check your local storage. You will find the edited photo in the Instagram folder.
Now, you can disable the Airplane Mode.
Was this trick on 'How to Save Edited Instagram Photos Without Posting Them' helpful? Let us know in the comments section below.
Also read: How To Download Instagram Photos and Videos
More related stories below: