Clicking photographs is quite easy these days. All you need is your smartphone. Despite certain limitations, you can get decent results with your handset. However, since social media is flooded with pictures these days, standing out is quite difficult. Don't worry! Unlike DSLRs, smartphones can host multiple apps which help you push your creativity. Ready to boost your smartphone photography beyond Instagram filters? Read more to find 10 Best Photography Apps For Smartphone Users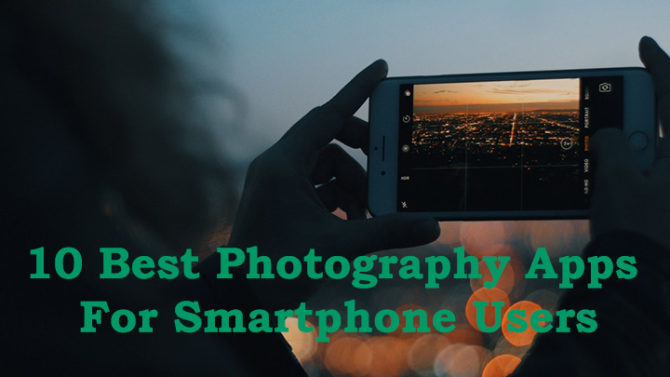 VSCO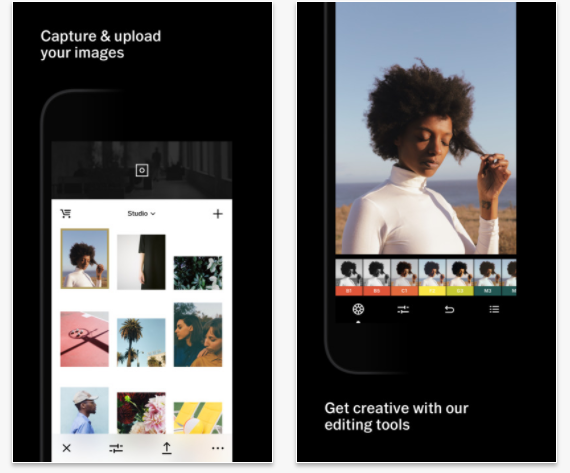 VSCO is one of the best photo-sharing apps out there. It offers a better set of tools than Instagram. The app allows you to shoot and edit with its advanced camera controls and mobile presets. It also boasts of a more professional community. If you are looking for an Instagram alternative, VSCO is your best option.
Snapseed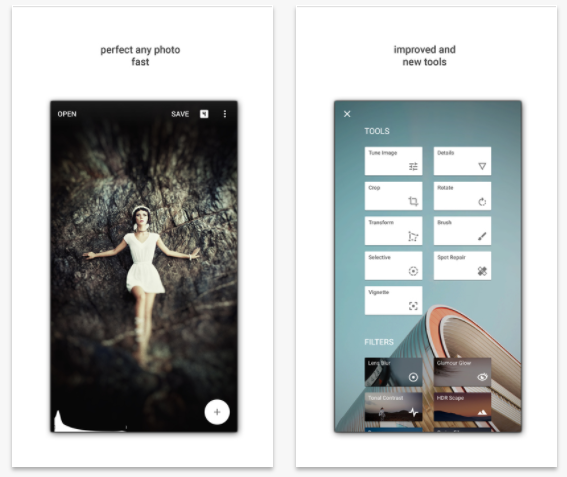 The free app allows you to add multiple effects, filters, colors, and a blur to your images. The powerful app allows you to completely control an effect. You can manipulate everything manually. Once you apply an effect, the app offers multiple options to scroll through. You can slide left or right to manipulate the effect. 
The Snapseed offers plenty of effects and filters to choose from. You can even create your own filters and effects. Also, the interface is extremely easy-to-use. Some cool features include a double exposure filter which allows you to blend two photos. You can choose from several blending modes. Another tool called Pose allows you to change the pose of portraits based on three-dimensional models.
Also read: How to Create GIFs On Your Smartphone
Darkroom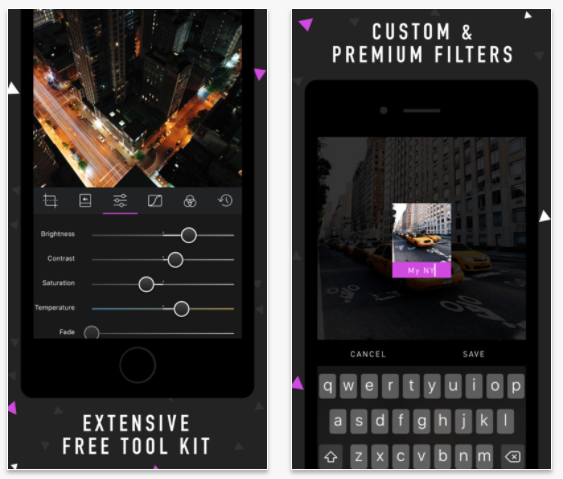 This photo editing tool is quite easy-to-use. It offers several pro-level editing tools. You can edit your pictures without the need to import. Additionally, it also allows you to create your own filters, which can be linked to your own Instagram account.
Aviary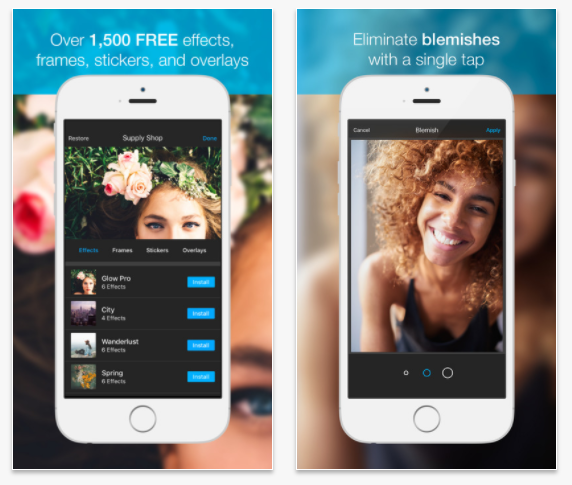 The powerful photo editor is a quick and easy way to edit our photos. The app offers many interesting features to edit your pictures. It also provides 12 free themes. You have to purchase extra themes though. The Aviary app comes with a meme feature. So, you can create your own memes using this app.
PhotoGrid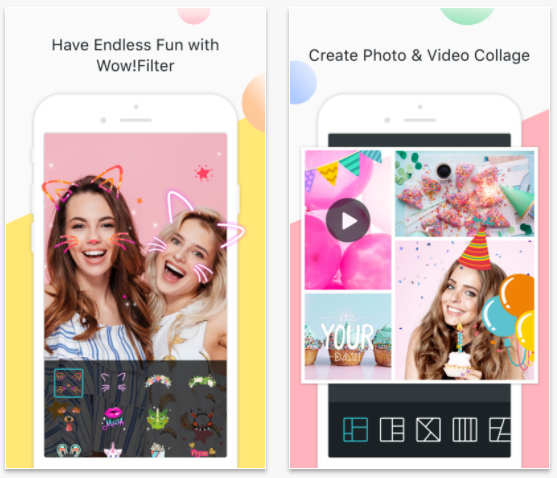 The PhotoGrid app is perfect for old-school collage lovers. It allows you to create a variety of colleges which can be shared on various social media platforms including Instagram, Facebook, Twitter, Tumblr, and Picasa.
The app offers different modes, styles, and frames or grids. You can rearrange photos on a grid by just shaking your phone. The app also allows you to add stickers, decorative backgrounds, and fonts into your pictures.
Also read: How To Shoot Good Videos On Your Smartphone
Afterlight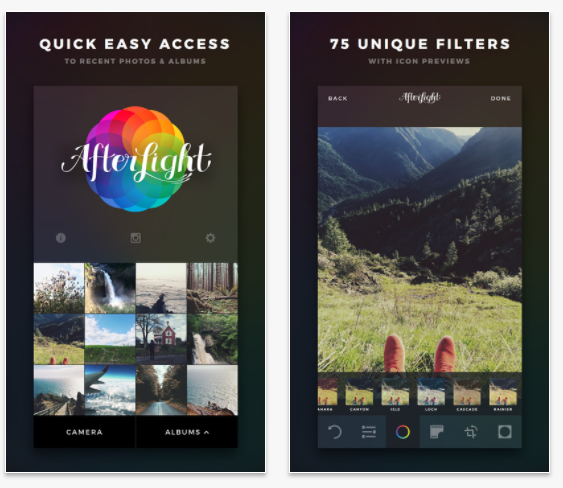 This app feels like a pumped up version of Instagram. The Afterlight comes with a large box of filters and textures. It offers custom editing options to smartphone users. You can also add unique frames to your photos.
Slow Shutter Cam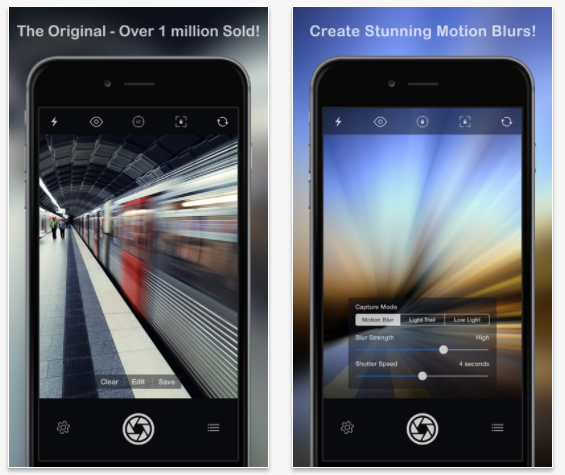 The Slow Shutter Cam app brings a cool DSLR camera feature to your smartphone. It helps you to improve your pictures in low light situations. You can also capture beautiful light trails or motion blurs with the help of this app.
Facetune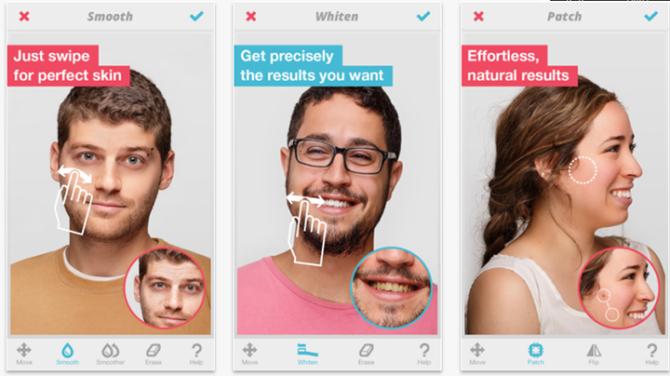 This app is targetted at the selfie lovers. When it comes to airbrushing, this app works as a Photoshop for your handset. The Facetune app boosts your digital makeup, unlike any other filter.
Also read: How To Post On Instagram From Your Desktop
360 Panorama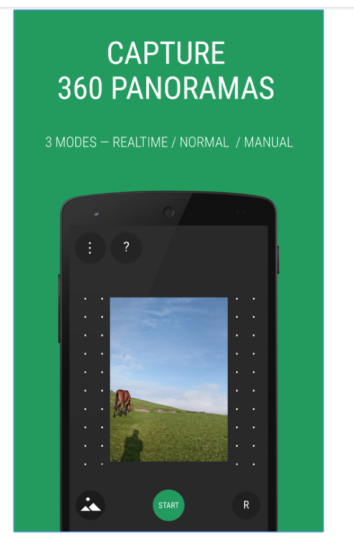 The 360 Panorama app processes photos in real time. You don't have to wait for each frame to be processed. It displays your panoramic shot as you click pictures. The app also allows sharing to social media networks like Facebook and Twitter.
Flic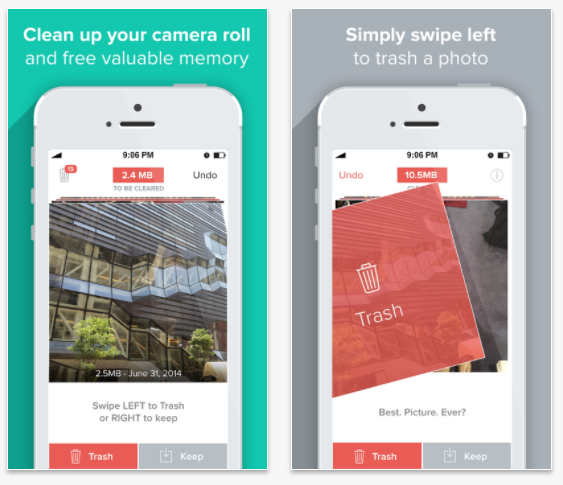 Since the digital medium sets no limit, storage problems are often ignored. Most smartphone users end up cluttering their galleries with numerous unsorted pictures. The innovative app allows you to sort your gallery and get rid of unwanted pics.
The app shows you different photos and asks if you really want to keep them. You can swipe through photos like Tinder. The app allows you to clear a lot of storage space quite quickly. It also shows you how much space you've cleared by getting rid of your extra photos.
Also read: How to Edit Videos On Android Smartphone
Conclusion
We hope our list of '10 Best Photography Apps For Smartphone Users' was helpful. These apps might not make your pictures look as cool as DSLR pics, but they will definitely offer a more exciting photographic experience. Excited to try out these innovative apps? Are there any apps you'd like to add to the list? Share with us in the comments section below.
More related stories below: