Google announced the launch of a new offering in its Chrome device portfolio, dubbed the Asus made Chromebit in November 2015. Now the company has revealed its pricing and launch details of the device for the Indian market. Priced at Rs. 7,999, the Chromebit will be launched in India in January 2016.
For those, who are unaware, Chromebit is nothing but an HDMI dongle which plugs into compatible display and converts it into a full-fledged Chrome OS computer. Asus Chromebit is targeted towards customers in business and education sectors. Read on to find out what unique features does Google's Chromebit brings for us and how does it compare with Intel Compute Stick and Google Chromecast.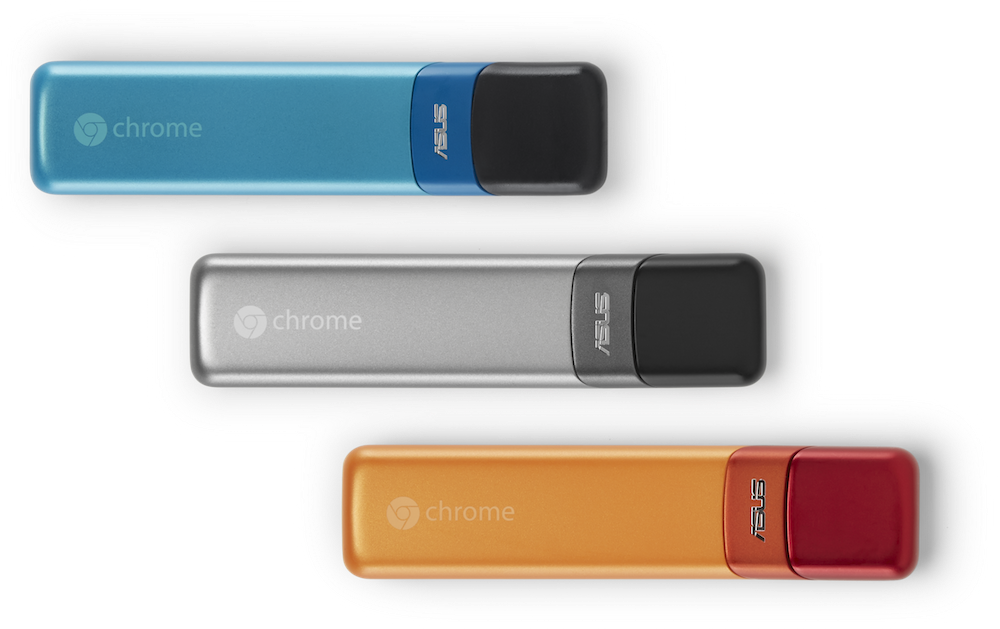 As for specifications, the Chromebit packs decent specs. It features a Rockchip 3288 chipset coupled with 2 GB of RAM and Mali 760 GPU. It houses 16 GB of inbuilt memory and includes  Wi-Fi 802.11ac, Bluetooth 4.0 and USB 2.0 as connectivity options.
Key Features of Google's Asus Chromebit
CPU: Rockchip 3288
GPU: Mali 760
RAM: 2 GB
ROM: 16 GB
Connectivity: Wi-Fi 802.11ac, Bluetooth 4.0 and USB 2.0
A similar device, called the Intel Compute Stick was launched by Intel at the CES 2015 event which was held earlier this year in January. The compute stick does nearly the same task of turning a TV into Windows PC. It needs to be plugged into HDMI port of TV monitor to turn it into a Windows PC. Specifications of Intel's compute stick include quad-core Intel Atom Processor Z3735F, 2 GB of RAM, 16 GB/32 GB/64 GB  inbuilt storage (expandable via microSD card), Windows 8.1 with Bing, 32bit or Linux OS. It offers Wi-Fi IEEE 802. 11 bgn, Bluetooth 4.0, USB 2.0 as connectivity options.
Google Chromecast on the other hand gets plugged into the HDMI port of any display or TV and enables the users to connect their Android phones, tablets, laptops and chromebooks to cast all apps on to the TV screens.
As for pricing the Google's Asus Chromebit is priced Rs. 7,999 for the Indian market. The Intel compute stick is priced at $149 (Rs. 9,300 approximately) for Windows 8.1 Version and $89 (Rs. 5,600 approximately) for Linux version. Google Chromecast is available in India for Rs. 2,999.
Also Read: Google Nexus 5X Review With Reasons To Buy & To Not Buy [With Video]
More related stories below: