Your phone has all kinds of pictures. Anyone with access to your device should not be able to see everything. Read more to find How To Hide Photos On iPhone In Easy Steps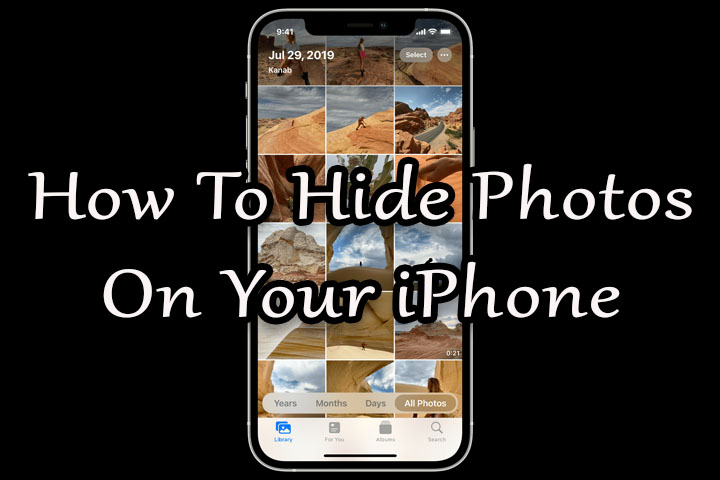 The Photo Library on an iPhone is filled with all sorts of pictures. Some of these are best kept private for your eyes only. Fortunately, you don't need to delete all such photos.
Now, you can easily hide your photos on your iPhone and they won't be available to anyone with access to your Photo Library. You don't need any third-party apps for this process.
All you need is an iPhone running iOS 14 or above. The hidden album on iOS is enabled by default. You can turn it off and follow the below-mentioned steps to hide your photos/ videos as well.
Also read: How To Listen To Netflix Soundtracks On Spotify
How To Hide Photos On iPhone In Easy Steps
Open the Photos app on your iPhone.
Now, select the photos/ videos you want to hide by tapping the Select button from the top-right corner of the screen.
Then, tap the Share button and select Hide from the menu.
Next, confirm you want to hide the selected photos/ videos.
Now, go to Settings and tap Photos.
Then, scroll down and turn off the Hidden Album option.
That's it!
Note: Any photos/ videos you hide may appear on third-party apps.
The above-mentioned steps can also be used on the iPad to hide/ unhide photos. You can turn on the Hidden Album option to see the folder in the Photos app.
Also read: How To Hide WhatsApp Photos & Videos From Your Smartphone's Default Gallery
Conclusion
Previously, Apple allowed users to hide photos in the Photo Library. However, the 'Hidden' album was still visible in the Albums section of the Photos app. The new changes have been added in the iOS 14 update last year.
Also read: How To Add Cool Effects To Instagram DMs
We hope the above-mentioned article was helpful. Let us know in the comments section below,
More related stories below: