WhatsApp is known for constantly adding new features to enhance the user experience. It has become one of the most popular messaging apps. Now, the Facebook-owned platform has started implementing strict privacy rules. This includes the banning certain users for misconduct or sharing objectionable content. Let us help you safeguard your account from cancellation. Read more to find How To Avoid Getting Banned On WhatsAppp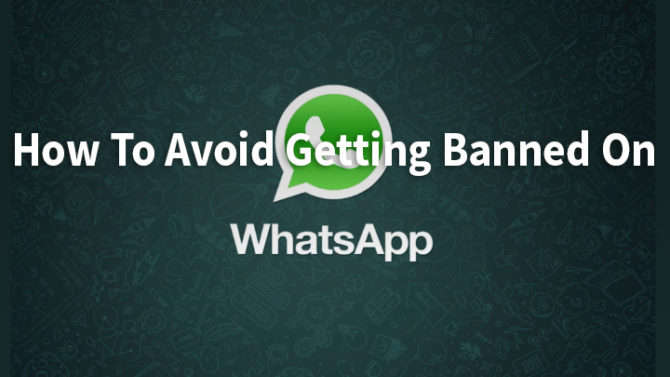 WhatsApp claims that app bans 'accounts if we believe the account activity is in violation of our Terms of Service'. The messaging app may not warn you before banning your account. 72 hours after the ban, your contacts will no longer be able to see you. While there is no way to reactivate your account thereafter, you can email WhatsApp to check if your account was banned mistakenly.
Still, the best solution is to avoid any getting ban. Avoiding the below-mentioned actions will help you to avoid getting banned on the messaging platform. Here's how to avoid getting banned on WhatsApp:
Also read: WhatsApp To Add QR Scanning Feature to Share Contacts
How To Avoid Getting Banned On WhatsApp
WhatsApp users can file a complaint against a contact or a group over receiving illegal content. If WhatsApp finds the complaint legitimate, it will deactivate your account.
If an individual or a group is blocked by multiple users for sending inappropriate messages, images or documents, WhatsAapp will deactivate that account. So, if you are being blocked by many people you might end up losing your WhatsApp account.
Impersonating someone can also cost you your WhatsApp account. So, do not create an account in someone else's name or profile.
If you share any content that contains viruses or malware, then you will be banned by WhatsApp.
If you are found sharing fake news, misrepresentations, or misleading statements then you will be banned.
Sending impermissible communications such as bulk messaging, auto-messaging, auto-dialing, etc is also not allowed.
If WhatsApp detects that you are trying to hack WhatsApp servers to spying on someone or gather illegal information, you will lose your account.
Trying to alter WhatsApp code will also cost your account. This includes reverse engineering, altering, modifying, create derivative works, decompile, extracting code, etc.
Since 'WhatsApp Plus' app is not developed or authorized by the Facebook-owned platform, using it will get you banned.
Also read: How To Mute WhatsApp Notifications Without Opening The App
Conclusion
In a nutshell, avoid messages which are illegal, obscene, defamatory, threatening, intimidating, harassing, hateful, or offensive. Any behavior that promotes illegal conduct (including promoting violent crimes) is to be avoided.
WhatsApp is one of the growing sources of information, mainly via message forwards. Recently, the amount of fake news shared on messaging platform has rapidly increased. This has lead to several cases of disrupting public order. Now, the messaging platform has updated its app to limit the misuse (limited to five chats in India). The new step was been taken in accordance with Indian government's advisory to check the spread of fake and provocative content.
Also read: WhatsApp Group Video And Voice Calling Features Available On Android Beta
More related stories below: