In the age of social media, sharing GIFs is the new way of communication. Google claims that the GIF search interest on Google Images has tripled in the last five years. Now, the search engine giant is making it easier to share GIF images. Read more to find about How To Send GIFs Directly From Google Images Search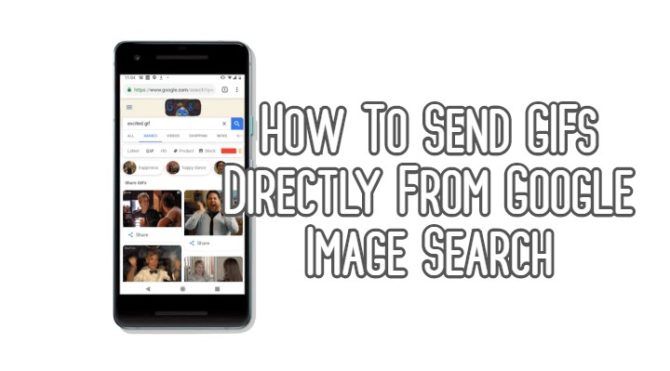 Google has announced a new feature that brings a 'Share' button to GIF image search results. Users will now be able to share GIF images directly from the Google Images search engine on mobile.
The new feature is compatible with various social media and messaging platforms such as Gmail, Hangouts, Android Messages, and WhatsApp. It also supports apps like Facebook, Facebook Messenger, Slack, Telegram, and Twitter.
The Shareable GIF feature is now available on the Google app for Android and iOS. It also works with the Chrome browser for Android. Let us help you how to share GIFs directly from Google Image Search:
Also read: How To Identify Songs Playing Near You Via Google Sound Search
How To Send GIFs Directly From Google Images Search
In Google Images, search for GIF by typing "[topic] GIF". For example, "funny GIF"
Now, you shall see GIF image search results
A share button will be displayed under each GIF
Tap on the share button to bring up the regular Android share system menu
Choose the app/ messaging platform to share the GIF
That's it
Also read: How To Manage Daily Tasks With Google Assistant Routines Feature
Conclusion
"Shareable GIFs are made available by content creators, including our partners from streaming services, movie studios, and the YouTube community. Any content provider, GIF creator or GIF platform can submit GIFs to the new section on Google Images by either uploading GIFs to tenor.com, or connecting with Google's partnership team via this form," Google stated.
Also read: How To Use Dark Mode On YouTube for Android
What do you think of the new features of the Google Images Search? Are you excited to try YouTube Music? Share your thoughts with us in the comments section below.
More related stories below: