Smartphones can pack thousands of songs and hundreds of videos. However, most modern phones are also notorious for speakers with bad or low sound. While many brands like Sony and HTC have been adding hardware and software enhancements, others have a lot to catch up. There are many ways you can improve or enhance the audio quality of your smartphone. Read more to find How To Improve Your Smartphone Sound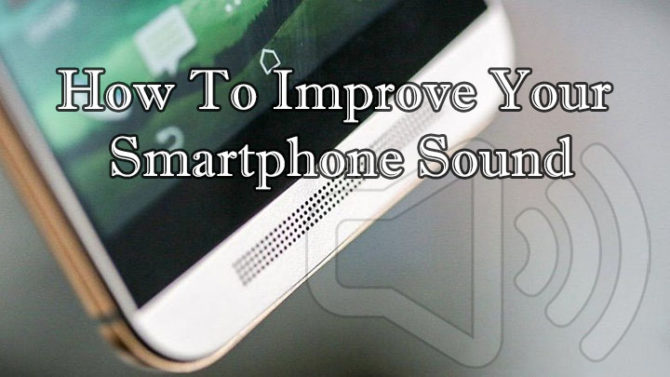 Before going further, check the audio settings on your device. The default settings on most smartphones are not always best for media experience. Making small adjustments in the Settings app can improve the audio quality. The slider on the 'Volume' section can increase apps for multiple application. On Android devices, you can find these settings in the 'Sound and vibration' section in Settings Menu. Here are few other options to choose from –
Use Third-party Audio/Music apps
The pre-installed apps on most smartphones offer very minimal options and enhancements. You easily installed one of the many third-party apps from Google Play Store or Apple App Store. Apps like BlackPlayer or Pi Music Player can easily improve your overall audio experience, thanks to advanced settings.
Also read: 5 Best Music Player Apps for Android Smartphone
Clean Your Speakers
While most smartphones come with protective cases around speakers, dust can easily accommodate around the openings. In some cases, even smartphone cases can block speaker grill. You can easily improve your audio quality by cleaning the speaker openings or removing any blockage. Use a paintbrush or compressed air as cleaning agents.
Frequent headphone users can check the audio jack for any dust particles and blockages. You can use compressed air or a Q-tip to clean the headphone jack.
Use Volume Booster Apps for Headphones
You can also use some headphone focused apps like Equalizer FX, and Music Bass booster, to boost the native volume of your smartphone. Apps like Ultimate Volume Booster from developer Porrassoft can increase the overall volume on your device by almost 40 percent. However, increasing the phone' speakers volume via such might cause damage. Be careful before proceeding.
Find Better Headphones
This sounds like a simplistic solution but using good headphones can largely improve the audio experience of your smartphone. Purchasing a high-quality in-ear or over ear headphones and taking care of them can highly might be worth it.
Also read: How To Play Google Assistant Games In A Web Browser
Conclusion
You can use one or more of the above-mentioned tricks to optimize boost your volume and audio quality. We hope our tips on 'How To Improve Your Smartphone Sound' was helpful. DO you have any other tricks to boost your smartphone volume? Share with us in the comments section below.
More related stories below: