For those who are not aware, FaceTime is Apple's video chat feature available on iPhone 4 or later. For most of the iPhone owners it works as a boon since it allows people to stay in touch with their family and friends or even business partners across the world for free. The only thing it requires is a 3G or Wi-Fi connection on your Apple device. For good quality chat however you will need to make sure that both the devices doing FaceTime must be connected to reliable data connections. Read on to find out how to set up FaceTime on your iPhone.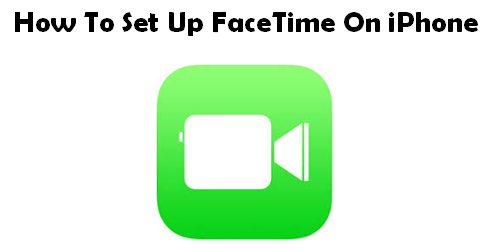 How To Set Up FaceTime On iPhone
Mentioned below are the steps to set up FaceTime on your Apple device:
Launch FaceTime app on your Apple iPhone (iPhone 4 or later).
It will ask you to sign in using your Apple ID and password. Enter the details and tap on 'Sign In'.
Now choose whether you want to use your e-mail or phone number for making and receiving FaceTime calls. Tap on the desired option and wait for few seconds until it verifies your details.
Alternatively you can log into FaceTime by this method: Go to Settings > FaceTime > Toggle it On (it will turn green) > Sign in using Apple ID and password.
FaceTime service has now been enabled on your device.
Now, for making FaceTime calls using FaceTime app, you can either type number or e-mail address or name of the person whom you want to call in the search box and you are good to go.
You can also tap on the '+' option at the top right of the screen in FaceTime app. It will display your contact list. Choose the contact whom you want to call and tap on the number to begin call.
Once you have signed in with your details in FaceTime app, you can also make a FaceTime call directly by launching contacts app instead of FaceTime app. Select the contact and tap on FaceTime icon to begin the call.
Wait till the other person accepts the call. Once the call is accepted, you will be able to see the other person on the main screen while your video will be displayed in a smaller window on the screen which you would be able to move and place anywhere on the screen.
You will also be able to mute the call, end the call and swap the cameras (front or rear) using three options provided at the bottom of the screen.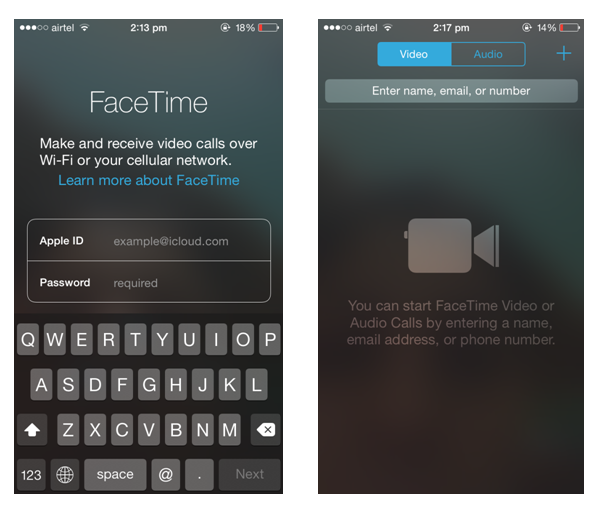 With devices running iOS 7 or later, users can also make FaceTime audio calls. It is worth mentioning that FaceTime requires ample data. So to save yourself from paying huge data charges or bills, make sure your device is connected to free Wi-Fi.
Also Read: 8 Best Tips & Tricks For iPhone Users
More related stories below: