Starting a download while using an app often sends panic signals. However, in most cases, you can easily stop or cancel a download on your Android smartphone. Alternatively, the downloaded app or file can be quickly deleted before it causes you any harm. Read more to find How To Stop Downloads On A Android Smartphone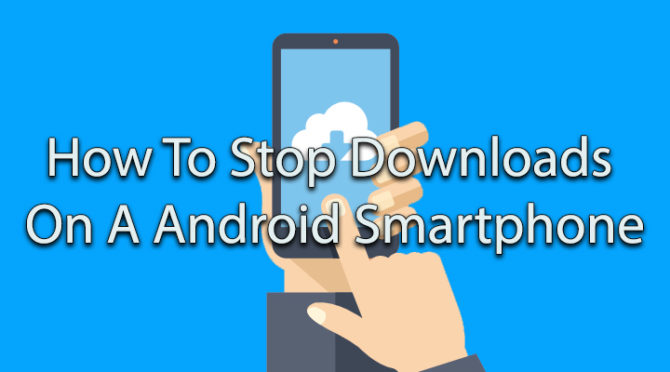 Let's look at some of the simplest ways to avoid accidental downloads by restricting app and file downloads from specific apps. This process can help save from getting malware or save data usage.
How To Stop App Download From Google Play Store
Google Play Store is more reliable than third-party vendors. However, it is filled with many copy cat applications that try to look like popular apps. Also, some of the apps have a huge file size which might cost you significant data.
Often you might click install on one of these before realizing your mistake. In this case, just click on the 'X' next to the progress bar to stop the download immediately.
Also read: How To Activate Facebook Messenger Dark Mode On Android, iOS App
How To Stop Download From an App
Just like the Google Play Store, it is very easy to initiate an in-app download by mistake while using a mobile browser or messaging app. To stop such download, just turn off your Wi-Fi or put the smartphone in airplane mode.
However, this happens frequently, opt to restrict downloads from some or all of your apps. Here's how to restrict app and file downloads from mobile apps:
Launch the Settings app.
Go to Apps & notifications > Advanced > Special app access > Install unknown apps.
By default, this option is turned off for all apps. Scan the list of your apps to make sure it says Not allowed next to each one.
To prevent file downloads, go to Settings > Apps & notifications, and tap on the app name in the list.
Then tap Permissions and toggle Storage to off.
Also read: How To Get 3 months free YouTube Music Premium Subscription
How To Delete Apps and Downloads
In case, you end up accidentally downloading an app or file you don't want, here's how to easily delete it:
Go to Settings > Apps & notifications, and find the app in the list.
Tap on the app name then tap Uninstall.
How To delete downloaded files:
Go to Settings > Storage > Free up space.
Tap Downloads
Now, you'll see a list of files, all of which are selected.
Uncheck any files you want to keep.
Then tap Free up X MB. (Your phone will display how much storage you can reclaim.
Tap Free up space on the pop-up window.
Also read: How To Get 'Enhanced Low Light Mode' For Redmi Note 7
Was the above-mentioned tip/trick helpful? Share your views with us in the comments section below.
More related stories below: