Android mobile operating system though being one of the most powerful os for mobile devices has a lot of functionality. In case you don't know Android is open sourced that it's source code is available for public release and developers can use this code to customize the operating the way they want. Engineers at Google are also constantly working to improve the user experience and make it's performance even better. With every new release Android is improving and the user complaint for fragmentation of the operating system is now slowly eliminating.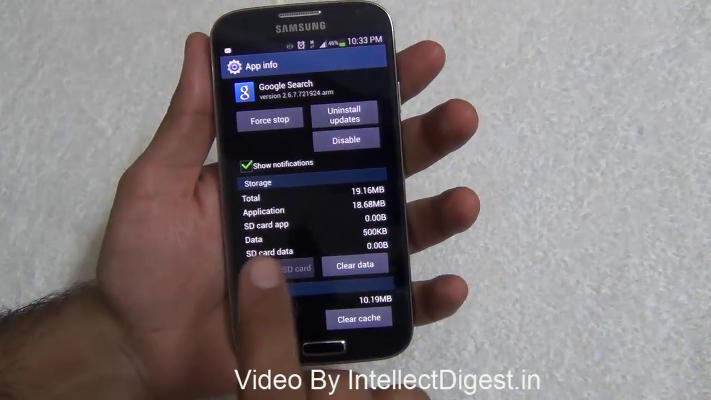 Android application database growth is steady. Some of the applications are useful and some are vague apps which are just for entertainment. With the increase in use of notification center, Google has released new APIs for applications to interact with the user via notifications and therefore this has been a boon for some or an irritation for others. Some of us might like our apps to interact with us vi the notification panel and for those Android is the only OS they should opt for but what if you want the power of Android and don't want too much notifications alerts irritating you. Ther should be a way to stop those alerts isn't it and there is.
There is a simple procedure to follow to get this done and we have shot a video to assist you better on this topic.
Slide down to notification panel
Long press on the app notification
Select App Info
Uncheck Show Notification and its done.
You shall now not receive any notification from the application and hence your notification panel will now remain clean. In case of any doubts or clarifications feel free to contact us on our Facebook Page, twitter handle or in the comments section below.
More related stories below: