Micromax is going in different direction starting the launch of Canvas 4, which is a good direction in our opinion- which is improving on its own product's quality. Rather than putting all its money on more fancy specs, now Micromax is going for better build quality products and better features in the Canvas series. Most of our readers were disappointed with Micromax Canvas 4 A210 as it did not offer much different specs compared to Canvas HD A116, but in reality, Micromax has offered something which was missing on its previous phones, is the solid metallic build quality which makes the Canvas 4 special.
With Micromax Canvas Doodle 2 A240, Micromax has continued one more step in direction of improving on product quality. The Doodle 2 is not a revolutionary device, but with a metallic build and features which it offered on the Canvas 4 A210, the Canvas Doodle 2 A240 is set to attract more refined buyers or you can say buyers who are looking for more reliable devices.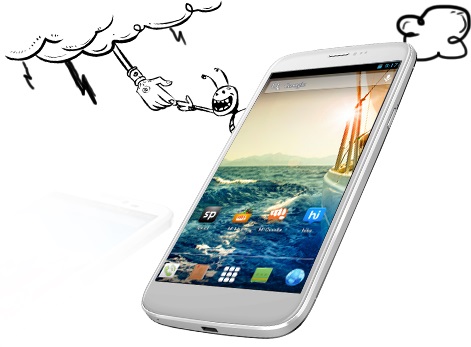 In terms of hardware specifications too, it offers good quad core CPU, nice GPU and large 16 GB internal memory with Android Jelly bean 4.2 with FOTA (over the air updates) feature. Micromax Canvas Doodle 2 India price is Rs. 19990 best buy (Buy Now) which may look steep but does seem fair considering that this time, its about better quality more than the specs it offers.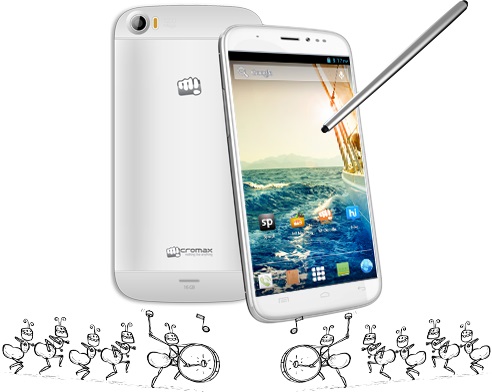 Talking of the specifications and features on the offers, the vital stats include:
1.2 GHz Quad Core Mediatek processor
1 GB RAM
16 GB Internal Memory
5.7 inch HD IPS 720p Display
12 MP Rear camera and 5 MP From Camera
2600 mAh Battery
Smart Flip Cover with in-built stand
Android Jelly Bean 4.2
FOTA
Stylus
Smart Pause Feature
Blow to unlock app
Pop-up video playback
Aluminium Build
Horizontal and Vertical Panorama support
Motion gesture features
High speed HSDPA support
GPS
Bluetooth 4.0
Wifi and Hotspot Feature
Conclusion- Is Canvas Doodle 2 Worth The Price?
In our opinion, you can consider this phone as it offers good build with nice feature set, however, by spending some more money, you can get a device like Samsung Galaxy Mega 5.8 (price around Rs. 23,000) and get many more apps from Samsung and similar specs but it comes without stylus. We also believe that the prices of the Doodle 2 will come down with time, so if you are not in hurry, you can wait for a month or so and maybe get the Doodle 2 at a better bargain.
Also check out-
Micromax Canvas Doodle 1 Review
PS: We will be coming up with a video review of the Canvas Doodle 2 soon on our video channel, please subscribe to our channel for these videos.
More related stories below: