For those who are unaware, selfie stick or monopod is a device which allows you to capture selfies on your phone while holding your smartphone away from your body. Some Bluetooth enabled selfie sticks come with remote control and get paired with your phone while some sticks come with manual shutter button which needs to be pressed for capturing selfie. One drawback of selfie sticks is that the images might get blurred if it is not handled properly. Let's have a look on how can you take amazing selfies using various selfie sticks. Read on to find out How to take Selfie on your Phone with Selfie Stick.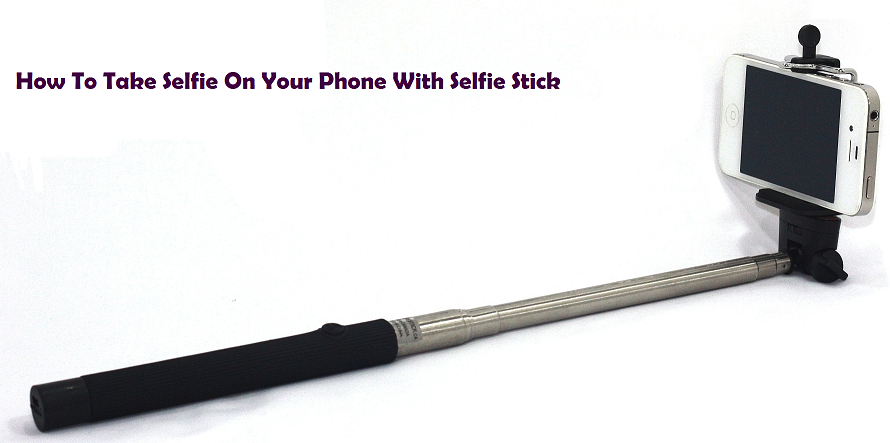 How To Selfie On Your Phone With Selfie Stick
There is a vast array of selfie sticks available in the market these days. If you have ever shopped for selfie stick, you must have heard the names like Bluetooth enabled selfie stick or the one with headphones jack. Bluetooth enabled sticks get paired with smartphone using Bluetooth and require battery charging. While the one's with cable do not require pairing or charging. You can slide the cable into headphone jack of your device and you are ready to go. Whichever selfie stick you are using, you must know that besides pressing the shutter button there are other ways to capture a selfie. In order to capture blur-free selfies, you must figure out the feasible way that suits you the most for capturing selfies. Mentioned below are some ways which will make it easier for you to capture selfies with selfie stick. Let's have a quick glance:
Shutter Button
Selfie sticks usually come with an inbuilt shutter button which when pressed captures the image. Once you set up your stick and launch the camera app, you will need to press the button at the bottom of the stick to take a picture.
Timer
If you find pressing the inbuilt shutter button cumbersome, there is another way of taking selfie. You can set timer on your phone to get the photo clicked. After setting the timer on camera on your phone, wait for those seconds to tick down. In iPhone, you can set self-timer for 3 seconds or 10 seconds. There are many apps available on app stores with self-timer function. Browse through the app store or Google Play store to download the best self timer app for your iPhone or Android device.
Gesture
You can also capture selfies using gestures. Doesn't it sound intriguing? There are many Android phones which come with inbuilt features for taking gesture shots. In iOS however, this functionality is not inbuilt and you will need to download apps like Cam Me for capturing selfies using gesture.
Voice Command
Though iPhones come with Siri which takes voice command and performs various functions, but for capturing selfies, however Siri will only launch the camera app and you will have to click the image manually. For Android users, many apps like Whistle Camera are available on Google Play store using which you can take hands free selfies through sound or voice recognition.
Did you try the ways listed above to capture selfies on your phone with selfie stick? Share your views with us in the comments below.
Also Read: How To Choose The Right Smartphone
More related stories below: