It will be so convenient to use an Android smartphone without even pressing the Power button located on top or right side of your smartphone. We usually pick up our smartphone from a table or pull out the smartphone from our pocket and hit the power button and unlock it, then we perform operations. But it will be great if we just pick up an Android smartphone from a tablet or pull out a smartphone from pocket and it will automatically turn on or activate the screen without even touching the power key.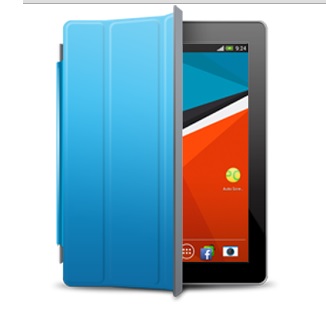 There are plenty of apps out there in Google Play store that let you do this thing, but the problem is not every app is suitable for every Android smartphone. One app just works fine on my Samsung Galaxy S4, but same app does not work all the time on my Nexus 5. So I think it depends on the smartphone condition itself, I am giving some links of apps below, the apps are barely large than 1MB, so all you need to do is install one of them, and if that works fine with your Android device than all done, but it that don't work just fine uninstall that and install other app for more accuracy, I think one of them will surely delight you.
The Wake up app is available for free in Google Play store to download, it is just 630KB in size, and allows you to activate the display of Android smartphone without even touching the power key all the time. The app developed by XDA Senior Member cb56. The Wake up app also has a widget to power off the screen right from the display of the smartphone. Before using this smart app, you also need to give it device administration permission as well.
Gravity Screen is handy app and comes with so much configurations that you even don't need. Using this app, sometimes you do not even need to pick your smartphone, you just tap on the display of smartphone and boom, it wakes up the screen. It really uses the power of proximity sensor of your device, it uses a lot of battery of the device as well.
This is a special app for Smart cover or Flip cover. If your device does not come with a Flip cover from the manufacturer, and you have bought a flip cover from the market, then install this app, it will turn on or off your device screen when you flip the cover, It also asks you to give it permission of device administration like Wake Up app. Auto Screen On/off has an option of only when plugged, allow you to use it only when your device is charging. Alternatively, it also supports Power Saving mode in some of the devices, you need to install it to check if it works with your device as well.
There are other apps of the same functionality as well in Google Play Store. You can check them out as well if above does not work on you device. All of these apps use a little battery while monitoring to prevent the device going to sleep. Therefore, your smartphone's battery will dry faster, so keep it in mind. On the other hand, these apps have a little drawback as well, as they all uses sensors of your device like proximity sensor, they need to work all the time means some sensors of your device also works simultaneously, so they uses the power of you battery and it drains faster.
More related stories below: