Now you can send photos or videos on Whatsapp that disappear after a single view. The feature is aimed to increase privacy. Read more to find How To Use WhatsApp View Once Feature For Photo Or Video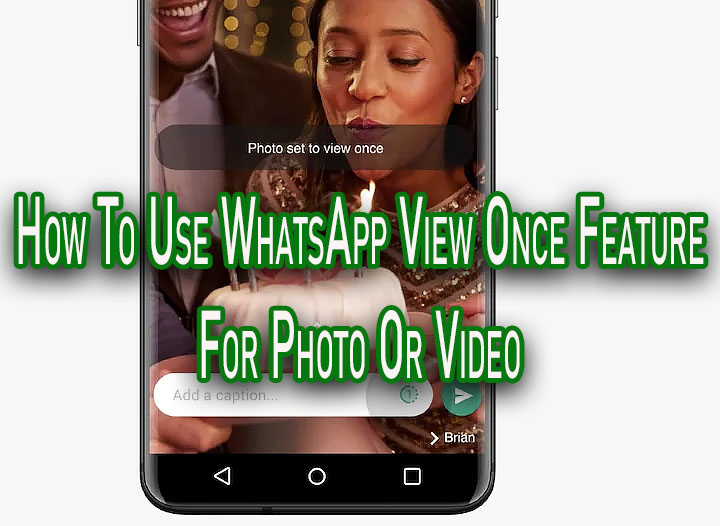 WhatsApp has added a new View Once feature called that allows users to share photos and videos disappear for a single view. Unlike regular messages, these won't stay on the recipient's device (including Photos or Gallery).
The photos/ videos shared with the view once media-enabled cannot be forwarded, saved, starred, or shared. The shared media will also expire from the chat if they are not open within 14 days.
Once you send a photo/ video using this feature, even you won't be able to view it again in the chat. The new feature works for both Android and iOS devices. Here's how to use it:
Also read: How To Enable Disappearing Messages Feature On WhatsApp
How To Use WhatsApp View Once Feature For Photo Or Video
Update to the latest version of WhatsApp on your device.
Then, select a photo/ video that you want to show your contact for once.
Next, tap the View Once icon next to the caption bar.
Now, you will see an alert appearing in the middle of your content to confirm the activation of the feature.
Simply hit the send button to share that photo/ video.
That's it!
Note: The media will also be shared with WhatsApp if the recipient chooses to report it on the app. Additionally, the encrypted media may be stored on WhatsApp's servers for a few weeks after you have sent it.
Also read: How To Hear WhatsApp Audio Messages Before Sending Them
Conclusion
With the new feature, WhatsApp aims to reduce stress while sharing content. It will allow you to share photos and videos that you don't want to stay available in a chat forever.
However, since the recipient can always take a screenshot/ screen recording of the photos/ videos before it disappears, it is recommended to only send media with View Once enabled to trusted individuals.
Recently, WhatsApp added a new 'Disappearing Messages' feature. WhatsApp claims that new features offer an appropriate window to finish a particular conversation while offering impermanence to conversations.
Also read: How To Use Google Assistant Voice Commands On Android Apps
We hope the above-mentioned article was helpful. Let us know in the comments section below,
More related stories below: