Now you can listen to your audio messages before sending them out on Whatsapp. IT will allow you to easily draft audio recordings. Read more to find How To Hear WhatsApp Audio Messages Before Sending Them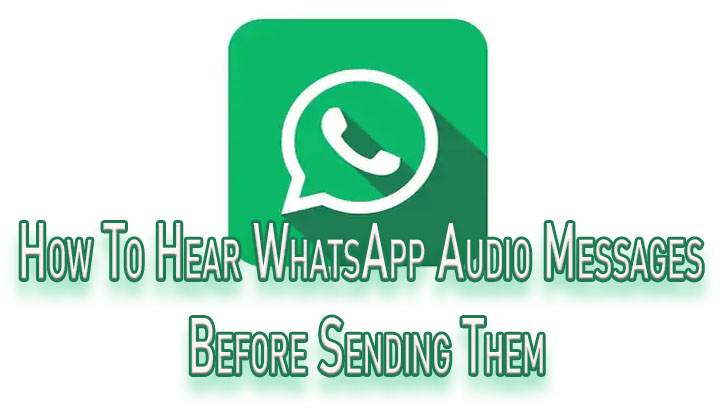 WhatsApp has added a new feature that will allow users to draft and review their audio recordings before sharing them. It will be available in an individual thread and a group chat.
With the preview voice message feature, WhatsApp aims to help users avoid sending a voice message with incorrect information or embarrassing audio.
Also read: How To Pin A Google Chat Conversation On Gmail
You can also check if your audio is clear. The feature also allows you to move to a particular part of your recording by tapping the seek bar.
The WhatsApp preview voice message feature is being rolled out to all users on Android and iOS devices. It will also be available on the Web or desktop. Here's how you can use the new feature:
Also read: How To Make Google Chat Calls From Your Smartphone
How To Hear WhatsApp Audio Messages Before Sending Them
Update to the latest WhatsApp version.
Next, open an individual or group chat.
Now, tap and hold the microphone button next to the message textbox and slide up to lock hands-free recording/ click the microphone on the Web and desktop.
Then, start recording your voice message.
Next, tap the stop button to finish the recording.
Now, hit the play button to listen to your recording.
If your message is ready for sharing, press the send button.
That's it!
If the voice message is not ready, tap the trash can to delete your voice message and try to record one again.
Also read: How To Use Google Assistant Voice Commands On Android Apps
We hope the above-mentioned article was helpful. Let us know in the comments section below,
More related stories below: