Instagram has become the most popular social media app. However, with so much content, it can easily get cluttered. Read more to find How To Customize Instagram Explore Page Easily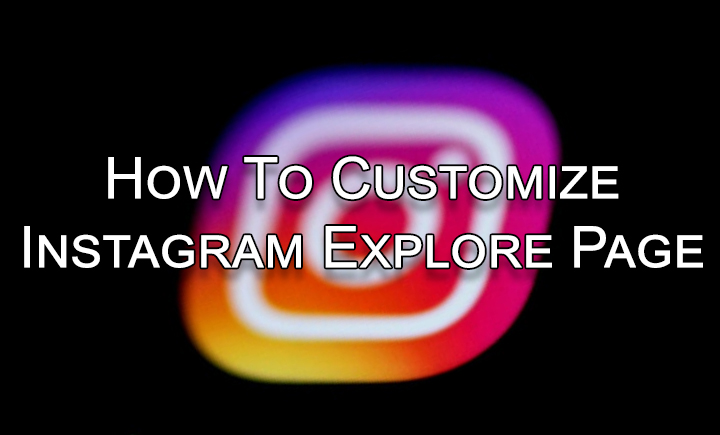 With features like IGTV, Stories, and Reels, Instagram has become a popular advertising platform for creators and brands. It has moved beyond sharing photos and videos with their friends and followers.
While Instagram shows a feed based on the accounts you follow, the app has also added an Explore page to see posts related to recent searches, people you follow, and posts that you like.
However, the algorithm of the Explore page can unknowingly get filled with content you don't want to see, thanks to a random 'post like' or 'follow'. Here's how you can customize your Instagram Explore page:
Also read: How To Set Expiry Date To An Email Via Gmail Confidential Mode
How To Reset Instagram Explore Page
Open the Instagram app and tap on your profile icon on the bottom right
Next, tap on the burger menu icon on the top right
Now, you will see a Settings option at the bottom, tap on it
Then, tap on the Security > Data and History > Search History
Now, you should see your recent searches and a Clear All option(Clear Search History on iOS) next to it
Next, tap on Clear All
Then, you will get a prompt asking if you want to clear your search history. Tap on Clear All
That's it! Now your search history should be cleared and the explore page will be reset
Note: These changes cannot be undone. However, you may still see accounts that you have previously searched for as suggestions.
Additionally, you can also manually tweak your explore page by individually selecting posts that you are not interested in. Here's how:
Also read: How To Check If Your PAN And Aadhar Are Linked? If Not Linked, How To Link It?
How To Change Instagram Explore Page
Open the Instagram app and tap on the magnifying glass search icon in the bottom row
Next, select a post that you do not like
Then, tap the three-dot menu icon of this post
Now, tap on Not Interested to remove this post from the feed
That's it!
Also read: How To Turn On Dark Mode For Instagram
We hope the above-mentioned article was helpful. Let us know in the comments section below,
More related stories below: