The homegrown mobile and tablet manufacturer, Lava mobiles came to the rescue of Intel when MNCs like Samsung, Apple and Nokia did not agree to partner with Intel for their mobile processors. The partnership brought out a smartphone which was difficult to compete with, even by the smartphones from the Koreans and the Finns. But then again, you can't depend entirely on just one smartphone and Lava realizes that very well.
As long as we are talking about realization, we would like to tell you that Lava seems to have realized the importance of the 5 inch phablet segment which is gaining popularity with each passing day and have launched a 5 inch Android phablet named the Iris N501. The phone comes at a price tag of Rs.9,999 and shall compete with the likes of the Micromax Canvas II, Zync Z5 dual core, Intex Aqua 5.0 to name a few and other 5 inch phablets from Indian and Chinese manufacturers which retail at a similar price point.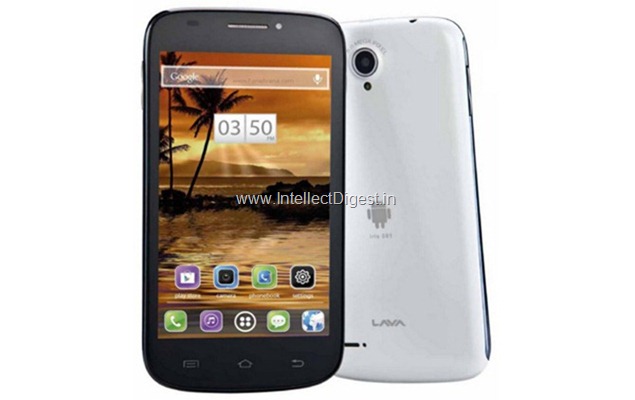 Some of the key features of the device are:
Operating System: Android 4.0.4 Ice Cream Sandwich which we believe would not be updated to 4.1 Jelly Bean.
Display: 5-inch capacitive touch screen with a resolution of 480×800 pixels
Processor: The omni-present 1 GHz dual-core MediaTek processor
RAM: 512MB RAM
Memory: 4GB internal and can be expanded to 32 GB via a microSD card.
Camera: 5MP primary camera with a VGA front calling camera.
Connectivity: 3G , WiFi 802.11 b/g/n and Bluetooth
Battery capacity: 2300 mAh battery which shall suffice it a day and a half
Micromax A110 has been the leader of the segment but then it has started facing tough competition from the likes of the Karbonn A30, Intex Aqua 5.0 and Zync Z5. Amidst all this, the Lava offering shall have a hard time competing with better established Indian brands. But nothing talks more than a good product on offer. Lava has given it their best shot. Now what remains to be seen is how good is their best.
Buy Lava Iris 501 from Flipkart.com
More related stories below: