So after the Motorola and Micromax, Lava also joined the competition of offering a rich feature entry level device in Indian market. Recently, the big hit in Indian market was Motorola's Moto E with some good features at really affordable price of INR 6,999. At that time everyone thought that this device  is going to kill all the competition of entry level device in Indian market. But surprisingly, Micromax came up with a new device with Micromax Unite 2 with the same price tag of Moto E and again with rich features. And recently Micromax even came up with another device – Micromax Canvas Engage with some rich features like latest operating system Android KitKat, 5MP camera and quad core processor with fewer prices than Moto E and Unite 2. And now the Lava also joined the league of Micromax and Motorola and made the competitions tougher and interesting than ever.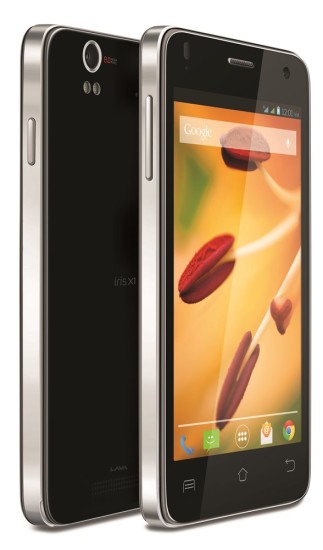 The 8,000 rupees Lava Iris X1 offers some bumped up features than the Micromax Unite 2 and Motorola Moto E at 1,000 more bucks. The Lava Iris X1 has a superior camera than Moto E and Unite 2. But the Lava Iris X1 comes with Broadcom quad core processor, so we still have to give it hands on to find out how it really performs practically against Unite 2 and Moto E. So below here is a comparison among Moto E, Lava Iris X1 and Micromax Unite 2. Buy Lava Iris X1 Now From Amazon.in
Hands On Video Review
Display
If you look at the display size of these smartphones, Moto E stands out at the lower position among these and the Micromax Unite 2 at the top. The Moto E has only 4.3'' display while Lava Iris comes with 4.5'' display and the Micromax Unite 2 has 4.7'' display. But if we look at the display quality and pixel resolution of these smartphones the Moto E tops all the smartphones available in the market at this price point. The 4.3'' qHD display of Moto E comes with Corning Gorilla Glass 3 coating along with 960*540pixel resolution and 256 pixel per inch pixel density, it does not stop here, it has water resistant coating as well on Moto E body, so unfortunately if you drop your device in water, it will still work. On the other hand, the Lava Iris X1 and Micromax Unite 2 comes with same pixel resolution of 800*480pixels.
Verdict – Moto E
Operating System
All three smartphones come with latest Android operating system 4.4 Kitkat. But again what makes Moto E stand out from the crowd is, if a new version of Android will launch in the future, Motorola is going to roll out that update for Moto E as well, so your device will always run on latest Operating system. But on the other hand, no other local rivals such as Micromax or Lava are going to promise that update to you. So if you want to stick with latest operating system Moto E is best for you.
Verdict – Moto E
Processor
The Moto E runs on 1.2GHz Qualcomm Snapdragon dual-core CPU along with an Adreno 302 GPU as well. The Micromax Unite 2 runs on 1.3Ghz quad core MediaTek processor as well as Mali 400 GPU as well. On the other hand, the Lava Iris X1 comes with 1.2GHz quad core Broadcom processor along with a Videocore IV GPU as well. So all these devices run on different types of hardware, so we cannot finalize a decision right now, until we find out their benchmarks. So no Verdict.
RAM & ROM
All three devices run on same 1GB RAM out of the box. And all have same 4GB internal storage and memory card support up to 32GB. So there is not comparison on RAM and ROM of these devices, so cannot find a verdict as well.
Camera
A lot of people consider camera an important part of smartphone, that's why companies like Nokia comes with 41MP camera smartphone or Sony with 21MP camera smartphone and even Samsung with a smartphone camera. The Moto E has 3MP fixed focus camera at back with no LED Flash and no front camera support as well. The Micrmax Unite 2 has a 5MP camera unit at back along with LED flash and a VGA front camera as well for video calling. As the price of Lava iris X1 is bumped up, it features bumped up camera as well. It has 8MP rear camera along with Sony's BSI sensor and dual LED flash. And on the front there is a 2MP camera as well for video calling. So as we can see, Moto E totally disappoints the camera lovers. While Micromax Unite 2 is a good choice if you don't consider the camera importantly. And if you can spend 1,000 more bucks than Lava Iris X1 beats Moto E and Unite 2 on the photography front.
Verdict – Lava Iris X1
Battery
Moto E has 1980mAh battery which can provide power up to 24 hours under mixed media usage. On the other hand, the Micromax Unite 2 comes with 2000mAh battery which is not so far from Moto E battery, but providing power to a 4.7'' huge display will be difficult task for this battery. The official listing of Unite claims that the maximum talk time of Unite 2 is only 8 hours and standby time is 190 hours. The Lava Iris X1 comes with only 1800mAh battery which is not quite good if we compare it with other two devices. So with 1980mAh battery and up to 24 hours of smart use on 4.3-inch display, it will be a smart choice too.
Verdict – Moto E
Final Verdict
So here I talked about main features of these devices and we can clearly see that Moto E is the final winner. So 4.3'' display with dual core processor from Snapdragon and 1GB RAM along with latest OS is a smart choice.
But if you want a camera smartphone at this price point Lava iris X1 is a better choice. You can see below the specifications of Lava Iris X1. The device will be exclusively available on Amazon India from 27May along with 16GB Ultra Micro SD card for those who pre-orders the phone on 27th May.
Commenting on the launch, Hari Om Rai, Chairman & Managing Director, Lava International Ltd., said."Lava is proud to announce the launch of 'X' series with the Lava Iris X1, a beautifully crafted smartphone with best in class hardware & software features. It is for the consumers who not only want a high performance device but also a beautiful design. Iris X1 is designed to mesmerize the consumers and will surely create ripples in the market at this price point. We are confident that the latest hardware and software features coupled with its great design will surely deliver a rich experience to the consumers."
Lava Iris X1 specifications
8.9mm thick, 138 grams weigh
4.5-inch IPS display
854 x 480 pixels resolution display
1.2GHz quad-core Broadcom processor
Videocore IV GPU
1GB RAM
Android 4.4.2 KitKat Operating system
8MP rear camera with BSI+ sensor, Dual LED Flash
2MP front-facing camera
4GB internal storage
Memory card support up to 32GB
3G, Wi-Fi, Bluetooth 4.0, GPS
Dual SIM (Regular SIM+micro SIM) with dual standby
1800 mAh battery
Available in Black and White colours
Priced at INR 7,999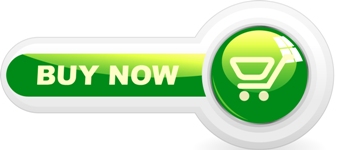 More related stories below: