Lava today on 21st October 2013 has announced the launch of the first lot of M-TAB in Meghalaya, where eleven thousand units were delivered to students under the Government's Student Digital Learning Scheme. This scheme is the best amongst the Information Technology-centric initiatives of the State Government, with a vision that IT will revolutionize the way of teaching and learning. Lava has tied up a deal with iProf, a pioneer in Digital Education solutions, as one of key content partners for this tablet.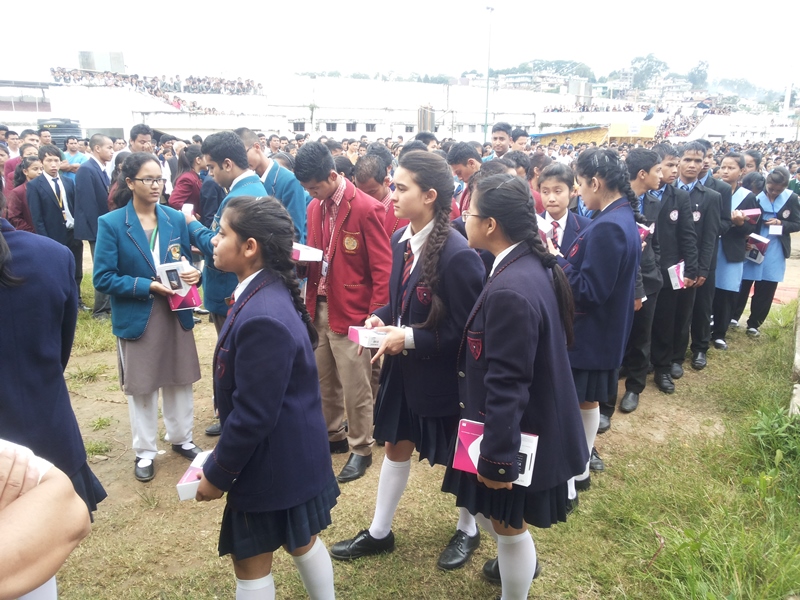 Speaking about this initiative, Mr. S. N. Rai, Co-Founder & Director, Lava International Ltd., said, "We believe that tablets are a great medium for offering an interactive and compelling learning experience. Mobile computing is gaining momentum amongst today's educational organizations because of a new class of devices—the tablet. Immensely portable, tablets serve as eReaders, video repositories, and web browsing devices with instant access to thousands of applications, often replacing the need for books. In the next two – three years we foresee a strong adoption of tablets in India particularly in the Education sector. Lava intends to tap this opportunity through its customized tablets for the education sector and provide an enriching student learning experience."
Lava M-TAB comes bundled with an in-built education app – Digital Library which enables students to access the educational content. All the tablets presented to the students are pre-loaded with study materials of Class XI and Class XII courses of CBSE (Central Board of Secondary Education) and MBOSE (Meghalaya Board of School Education). Sample question papers for Medical and Engineering examinations, classroom teaching format video & audio books and Megh-Tube, a short video clip that showcases the development activities in Meghalaya have also been pre-loaded in the tablets on the free 8GB memory card.
Speaking about its partnership with Lava, Mr. Sanjay Purohit, Founder and CEO, iProf India Ltd. said, "Tablet is the ideal most form factor for education consumption and right now all the four factors – affordable hardware, highly interactive content, a user friendly cloud based platform and favorable regulatory mechanism- are highly favoring the exponential potential growth."
Features:
Lava M-TAB Specifications:
1.5 GHz dual-core processor
1GB of RAM
4GB internal memory
7-inch 1024×600 pixel resolution display
3700 mAh battery
Android 4.1 Jelly Bean
2MP camera
Wi-Fi/3G/Bluetooth Support
More related stories below: