Lenovo has launched its video streaming device dubbed the Lenovo Cast at Lenovo Tech World event in Beijing. This device will compete against the Google Chromecast which is priced at $35. The Lenovo Cast enables users to stream media content on smartphone or tablet as well as mirrors the content from mobile devices on tbigger HDMI-enabled TV screens. It is capable of transmitting content from smartphones or tablets to bigger screens from a distant of about 20 meters with 1080p resolution.
It comes with Micro-USB port, a Micro-HDMI port, HDCP 2.0 and HDMI 1.3 support. As for dimensions, it has 70mm diameter, 15mm height and weighs 50 grams.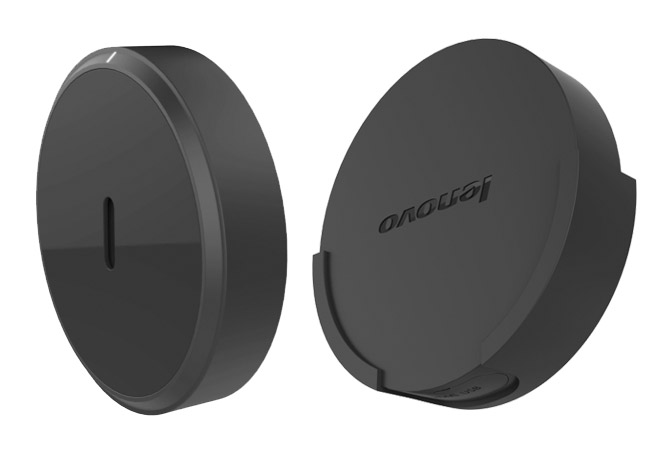 "Lenovo Cast works in three simple steps: plug, link and play. First, plug Lenovo Cast into any large screen device's HDMI port. Then link Lenovo Cast to the device's signal. Then play and enjoy media from a DLNA or Miracast-enabled tablet or smartphone," notes the company in a press release.
Key Features Of Lenovo Cast
Streams content on mobile devices
Mirrors content from mobile devices on bigger HDMI-enabled television screens
Dimensions: 70mm diameter, 15mm height
Weight: 50 grams
Micro-USB port, a Micro-HDMI port and HDCP 2.0 and HDMI 1.3 support
Transmits content from a distance of 20 meters
Portable design
Price and Availability
Priced at $49, the Lenovo Cast will be available globally starting August 2015.
"Today people want more from their devices – the freedom technology gives them to accomplish more. They want to share a variety of content from their smartphones and tablets such as online videos and games with friends and family on a larger screen. The new Lenovo Cast is our latest device created to enable such personalized experiences," said Liu Jun, Executive Vice President and President, Mobile Business Group, Lenovo.
Stay tuned with us for more updates!
Also Read: Google's Asus Chromebit Turns Any TV Into Chrome OS PC
More related stories below: