When HP was going all guns blazing, how could Lenovo, currently the global leader in computing be left behind in launching products for a market as important as India. Lenovo has brought in the Yoga series of tablet-cum-laptops in the India market and the advertisements of the next gen devices from Lenovo have been all over the television. And they now look well en route on gaining from the new found momentum in the tablet-laptop convertible segment.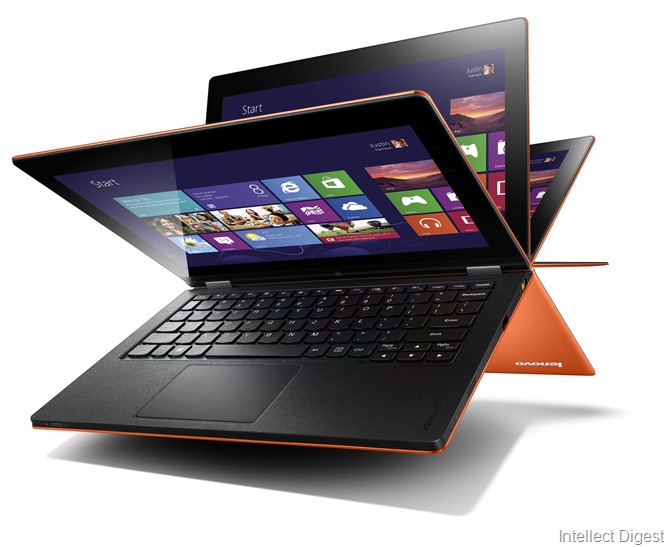 Lenovo has brought in 2 products in the Yoga series namely Yoga 11 and Yoga 13. Yoga 13 will be the flagship while the Yoga 11 will be something which would bring them volumes. The Ideapad Yoga (that's the full name) series will feature Windows 8 as well as Windows RT devices. The Yoga 13 will run on Windows 8 while the Yoga 11 will be running on Windows RT. What is common to both the devices is a special hinge which allows a 360-degree rotation of the screen to be used as both a laptop and a tablet.
Let us talk about the flagship firstly then. The Yoga 13 is a 13.3 inch tablet-laptop which will run on Windows 8 OS. The display is a high definition IPS unit with multi touch support and is powered by an i7 processor. It takes care of your multimedia needs as it comes with Dolby Home Theatre. It has a 256 GB SSD memory and weighs 1.54 Kg. Even though heavy for a tablet , but its manageable to hold this in hands. It has the juice to run for 8-10 hours. It is priced at Rs.84,290 onwards and prices go up depending upon the customizations you'll opt for.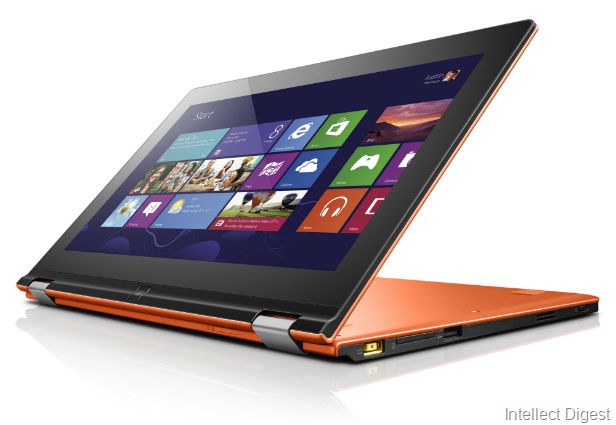 And now about the volume version. It will compete with HP's Envy series and is priced almost the same with similarly performing specs. Yoga 11 is 15.6 mm thick and the display unit is a 11.6 inch HD display with wide viewing angles (1366×768 pixel resolution). This tablet-laptop packs in a Nvidia Tegra 3, a quad-core processor for Windows RT and RAM option of 2 GB and 64 GB of internal storage. It will run for 13 hours and weighs 1.25 Kg and is quite light weight when it comes to such devices and it will be priced at Rs.61,790 onwards.
There you go, another tech launch taking place. Now you have more than one PC major offering those next gen devices. The Yoga series sounds more than just a cool device and its functionality will be proved in coming times.
More related stories below: