When Zen mobile started its operations in India, it had its work cut out. They knew they were going to be competing with Micromax and hired someone to sell their products whom Micromax hadn't. They had the power of Amitabh Bachchan but Big B could not really sell their phones that well. To enhance the youth appeal , they got Imran Khan and Deepika Padukone to sell their mobiles but even they could not sell the brand well. Then they realized that it were the products they needed to focus on and they better start concentrating on the product power rather than star power.
Zen Mobile had brought in the UltraTab A900 in October and today has launched its smaller screened sibling, a 7 inch inch tablet with ICS , namely the UltraTab A700 3G, for Rs 9,499. The USP of the tablet is that it offers 3G connectivity through a 3G external dongle as well as a SIM card. Adding to it are the voice calling capabilities of the device which lend it a big plus in its favour over other budget tablet makers. The screen is a 5 point Multi-touch capacitive unit with a 1.3 MP in the front for your video calling.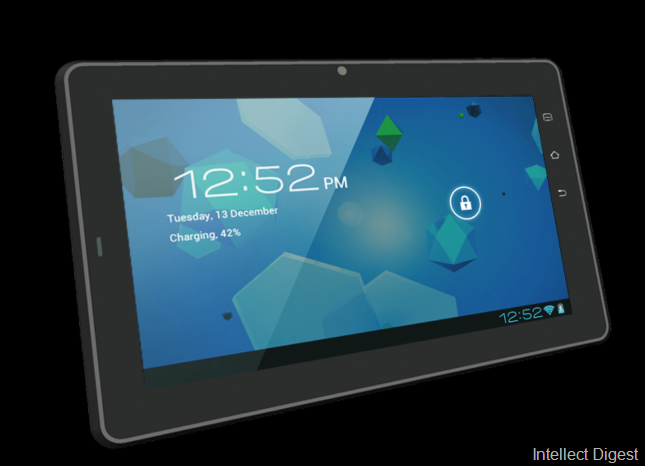 Giving it juice is a 3000 mAh battery and it packs in a healthy A9 based 1.2 Ghz Dual Core processor. It also has a 512 MB DDR 3 RAM, which we believe is half of what it should have had. Atleast 1 GB of RAM should have been there. It has 4 GB of on-board storage and you could always expand the storage to 32 GB via the memory expansion slot. Some of the other features include Wi-fi , Bluetooth and it will have a wide codec support for music lovers.
Deepesh Gupta, managing director, Zen Mobile, said, "Zen Mobile is expanding its tablet portfolio with the launch of Zen UltraTab A700 3G. The idea is to offer customers choice. We have products across categories and price points and that will help us grow our position further in the Indian market". Micromax offers their calling tab at a way lower price point but misses out in the muscle power department.
Zen mobile has come to life with the Android products gaining popularity and have realized that Amitabh Bachchan can not sell everything. You could always have the best guns in your armoury, but they are of no use if you have to fight a war with swords. Zen thought that having Amitabh Bachchan as brand ambassador would make their products reach the numero uno place but they could not. But as they say, better late than never , they are focusing on all possible product segments to capture a healthy market share.
Also read- Karbonn Cosmic 10 Inch Jelly Bean Tablet Launched At Rs. 10490
More related stories below: