Google Photos is a great way to save your photos and videos. However, it also offers access to anyone with your device. Read more to find How To Lock Picture Folder In Google Photos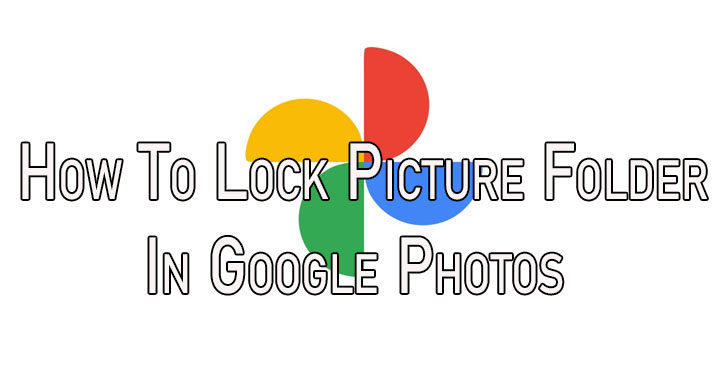 Now you can hide certain personal pictures on your smartphone. Google Photos now comes with a locked folder feature that allows you to hide your photos/ videos in a passcode-protected space.
Additionally, the new feature lets you move your existing pictures to the locked folder in Google Photos and protect them with your device's screen lock.
The hidden picture will not appear in the Google Photos grid, memories, search, or albums. They will not be accessible in any other installed apps either.
Currently, the new feature is limited to Google Pixel 3 and later models. Make sure you have the latest version of Google Photos installed on your smartphone.
Also read: How To Make Google Chat Calls From Your Smartphone
How To Lock Picture Folder In Google Photos
Open Google Photos and go to Library > Utilities
Then, tap Set up Locked Folder.
Now, Google Photos will show you a screen to detail the characteristics of the Locked Folder feature.
Next, tap Set up Locked Folder
Then, use your screen lock option (fingerprint unlock, pattern, alphanumeric password, numeric PIN, etc) to set up the locked folder.
Now you can move your existing pictures/ videos to the locked folder by tapping the Move items option.
Then, select pictures for moving to the locked photos.
Now, you will get a prompt with a message that the items moved will no longer be backed up or shared and will not appear in your Google Photos grid, search, and other apps.
Next, tap Move.
That's it!
Note: Pictures hidden in the locked folder will not be backed up or shared via Google Photos. Also, anyone who can unlock your screen can unlock the locked folder and view the hidden files.
Also read: How To Pin A Google Chat Conversation On Gmail
Conclusion
Initially, the Locked Folder was exclusively available on Google Pixel phones. Now, it is being rolled out to all Android users. iOS users will get it early next year.
Also read: How To Use Google Assistant Voice Commands On Android Apps
We hope the above-mentioned article was helpful. Let us know in the comments section below,
More related stories below: