Samsung Galaxy Note 3 is the latest device and takes forward the legacy of usability to the next level with the enhancements that it has on the offer. In this article, we share some of the most useful tips and features of Samsung Galaxy Note 3 which make it very useful in daily life and helps make life easier. These features are related to S-Pen using the popular "dot, circle and square", gestures, camera, productivity, entertainment and overall usability of Galaxy Note 3. Most of these features are simple and easy to use in day-to-day life and some of them are not very well known to even the users of Galaxy Note 3. You may already be using some of these features already on Note 3, but here we bring 32+ features all at one place, you still may find many new things here, so read on. Also there is a video embedded below which also shows you how to use these tips easily on your Galaxy Note 3.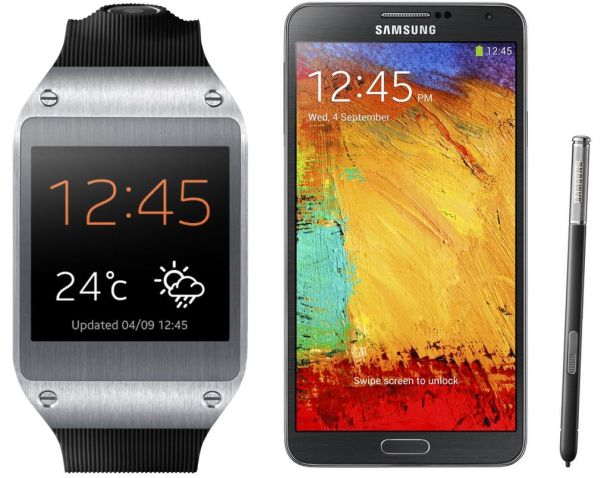 32+ Samsung Galaxy Note 3 Most Useful Features Explained
Air Command
Air command is a set of options which makes commonly used Spen tasks easy. Let us look at each of them one by one as below: 1. Action Memo Action memo is a small note taking memo which integrates functions like calling, saving a number to contacts, starting a web search with handwriting, taking quick notes, quick navigation etc. all from one memo. You can do a variety of actions using the action memo. You can access the action memo from the air command circle. Shortcut for action memo is to press the button on the S-Pen and then tap it on the scree of Note 3 twice.
Samsung Galaxy Note 3 Most Useful Tips & Features Videos
2. Scrap Booker Scrapbooker makes quick scrapping and data capturing very easy. You can take notes from Internet using browser, apps or any screen using scrap booker and save them with tags so that you can easily access them later. It not only captures images, but also text and URL to the page from where you are scrapping the information. Shortcut to access this feature is to keep pressing the button on the S-Pen and then selecting the portion of the screen you want to scrap, then drop down that into the scrapbook icon shown on the bottom of the screen. 3. Screen Write Screen write enables you to write on any screen which you see and add your notes onto it using the Spen. It is simple and useful in many cases, like giving precise directions on top of a map, like pointing out parts of a page etc. to name a few. Shortcut to screen write is to press the button on Spen and keep it touching the screen for a few seconds. It takes the capture of that screen and you can start writing on it. 4. Pen Window Pen window is a collection of most commonly used apps arranged in a flexible manner. You can place them anywhere on the screen, drag them, launch these apps in any part of the screen and minimize them to a bubble which stays on top of the screen for quick access. 5. S-Finder S-Finder is a local search feature which lets you search your note 3 for any sort of data, files, pictures and other stuff on your Note 3 depending on text filter, date etc. You can also search based on name, type of files etc. Shortcut to access S-Finder is to long press the menu button (capacitive left bottom key) on the note 3.
S-Pen Useful Tips
6. Spen sound You can change or disable the sound that Spen makes when you detach or use it. These settings are available under the Spen settings. 7. Spen Keeper Spen keeper warns you if you walk away without spen inside your note 3, this feature works if you lock the screen and walk away. You can enable this feature under the Spen settings. 8. Pen Detection Pen detection keeps a check on whether the spen has been removed from the note 3 or placed inside it. 9. Turn on-off pointer Some users may find the Spen pointer annoying, well, they don't have to live with it, just disable showing the pointer under the Spen settings. It does not affect the functioning of Spen. 10. Spen default detach action You can also select the default action for Spen when it is detached. You can either disable, or use action memo or air command for this under the Spen settings. 11. Gallery features of S-Pen Spen has some special features inside the gallery applications. Like if you hover the Spen on the folders in gallery, it shows you the contents of the gallery in small preview thumbnails. 12. Special action menu on picture Spen also has special action for pictures in gallery whcih are sown when you press the button on Spen while hovering it on a picture in gallery. It allows to directly share, copy, paste, crop or edit the picture from there directly. 13. Direct Pen Input Direct pen input is another interesting feature which includes typing on any text box with handwriting recognition feature of the Spen. This works by clicking the small pen shaped icon which appears when clicking a text box with the Spen. To enable this features, you can turn on direct pen input from Spen settings. 14. Spen works on cpacitive keys The new Spen works on capacitive keys of the note 3 (back and menu), so unlike note 2, you need not switch between fingers and spen for accessing these buttons. 15. Change S-Pen tips with tips and tool Interestingly, the Spen comes with extra tips which can be replaced easily with a small metal clip tool provided in the box. See the video above for detailed instructions. 16. Quick attachments in messages and Email If you are in compose message option of messaging or email app, you can quickly attach recent gallery pictures by hovering the spen on the attachment button and clicking on the Spen button.
Gallery Features
17. Pinch to zoom Note 3 gallery allows ping to zoom on re-sizing tumbnails, swipe from the left side of the screen to switch between the folder and thumbnail view etc. 18. Move / Copy around pictures easily You can long press on any picture to select it, then select more, long hold to drag and drop or move. copy pictures to new folders.
Video Player Features
19. Video thumbnail preview with S-PEN Galaxy Note 3 video player allows for scrolling on the video timeline and watching the preview thumbnails. This way you can skip to a desired part of the video in no time. 20. Slow seek You can also slow seek the video if you want to seek the video precisely from some point, for that you need to move the finger or spen up a little to reach the 1/2x and 1/4x of the normal seek speed. 21. Video capture You can capture a still from any frame of the video by emabling the capture in the video settings. This feature puts a camera symbol on the video player, which can be used to capture any frame from the video. 22. Video pop-up You can play a video detached from video player in a pop-up screen which can stay on top of any other screen. See the video tutorial above for details 23. Frame by frame You can also seek videos in Note 3 Video player by each frame, just enable the frames in video settings. Its simple and easy.
Camera Tips
24. Audio Zoom Audio zoom is a feature to pick up the recording sound from the area of the frame which is zoomed in. This is implemented with zoom mic and high end camcoders. Samsung Galaxy Note 3 has built in Zoom Mic or audio zoom feature for video recording, which is excellent. 25. Touch to focus on video & stills Unlike most smartphone cameras, Note 3 allows touch to zoom in video recording as well. Most of the times we get touch to zoom only for stills, but for videos, its not there with most phones. This definitely increases the usability and quality of the video recording on Note 3. 26. Edit pictures Picture editing is native an in-built into the Galaxy Note 3 with numerous filter, effects. frames, pre-configured crops, brightness, colour and many other controls.
Accessibility and convenience
27. Triple click to zoom Under accessibility features, you can enable triple tap to zoom, this feature makes things larger on the screen (which a normal user may not need, but a person with special visual needs may find useful). 28. Hands Free Mode Hands free mode comes very handy while driving of doing some work which keeps your both hands busy. It will read out the name of the person calling you, also will read out text messages etc. for you. 29. One Handed Operation Note 3 maybe too large at times to use with one hand, so you can not decrease the screen area within the screen, make keyboards and dial pads move to either side based on need. These functions can be enabled under the one handed operation settings on Galaxy Note 3. 30. Continuous input mode Have you used Swipe keyboards? If yes, its something similar which is built-in, if not, its a new an easy way to type by sliding your thumb or finger on the alphabets to type. See the above video for details. 31. Task Manager Built in task manager of the Note 3 is fairly simple yet useful. It lets you kill apps, lets you close background stuff, also lets you move apps to SD card and uninstall any unwanted apps.
USB OTG Support On Note 3
32. Pen Drive Support You can connect any pen drive or external USB drive to Note 3 using a simple USB OTG cable. This way you can watch movies, pictures and listen to songs directly from a pen drive on Note 3. 33. Wireless keyboard / mouse support This is probably the most interesting and useful features of Note 3, you can also attach a full size wireless keyboard and mouse with Note 3 and use it to type and browser with ease. You can also attach it to a large display wirelessly and then use the keyboard and mouse for full size computing with this potent Note device from Samsung. We hope you like these tips and features useful for your Galaxy Note 3.
20 More tips are included in the Part 2 and 3 of our video series embedded towards the beginning of the article, please check out the same for more tips.
Don't forget to share it with your friends. Also like us on Facebook for latest updates. Don't forget to subscribe to our video channel for latest gadget tips and tricks videos.
More related stories below: