Updated on 22nd June 2015
OnePlus which was exclusively available to buy from Amazon India, can now be grabbed from Flipkart.com as well. The company has ended the exclusivity of its One smartphone making it available through one more retailer- Flipkart. Celebrating the launch of the handset on Flipkart, and as a part of Flipkart's 'Big App Shopping Days', the OnePlus One 64GB Sandstone black variant will be available for grabs for Rs 19,998 from June 22 -24.
Starting June 25, the 64GB Sandstone Black will be available for Rs 21,999. The 16GB Silk White variant on the other hand, will be available for Rs 18,999 on Flipkart in the coming weeks.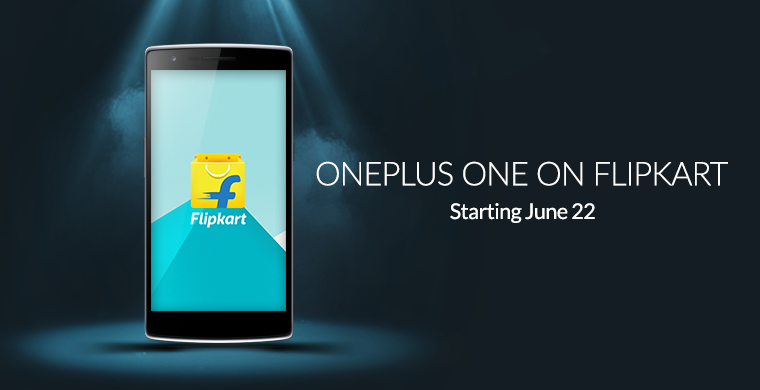 Specifications of OnePlus One Smartphone
Processor: 2.5 GHz Quad Core Qualcomm Snapdragon 801
Operating System: Android 4.4 based CyanogenMod 11s
Display: 5.5-inch JDI (1920 x 1080 pixel resolution)
RAM: 3 GB
Storage: 16/64 GB
Camera: 13 megapixel rear camera and 5 megapixel front camera
Battery: 3100 mAh Lithium Polymer
Dimensions: 152.9 x 75.9 x 8.9 mm
Weight: 162 grams
Sensors: Accelerometer, Proximity, Ambient Light and Gyroscope
Connectivity: Wi-Fi 802.11 a/b/g/n/ac, Bluetooth 4.0, 4G LTE
Updated on 23rd April 2015
On the occasion of first anniversary of One smartphone, OnePlus has today announced exciting new offers for OnePlus buyers on Amazon India. OnePlus is offering 50 percent off on all OnePlus One accessories for the entire day, today. Furthermore, the OnePlus One 64 GB (Sandstone Black) variant can now be grabbed for Rs. 21,998 while 16 GB (Silk White) variant will be available for Rs. 18,998. Earlier this week OnePlus announced open sales for its One smartphone. The One phone which was previously available only through invite system can now be grabbed without invites forever.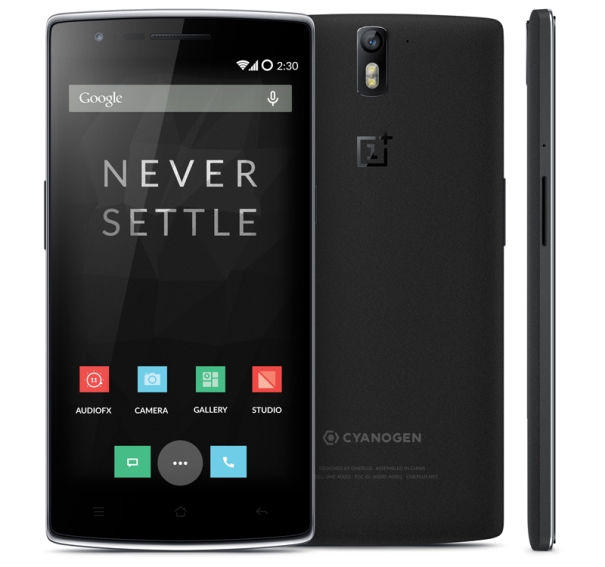 The accessories which will be available at 50 percent off today (April 23, 2015) include OnePlus JBL E1+ Earphones, OnePlus Tempered Glass Screen Protector, OnePlus Premium Anti Fingerprint Screen Protector, OnePlus Premium Matte Screen Protector, OnePlus Protective Case (Clear), OnePlus Flip Cover (Black), OnePlus Flip Cover (Blue) and OnePlus Flip Cover (White).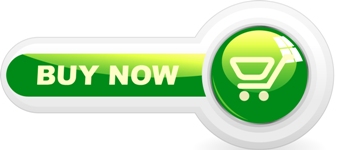 Updated on 20th April 2015
OnePlus has announced Open Sales for its One smartphone in India. The handset can now be grabbed without invite exclusively on Amazon India while previously, the OnePlus One could only be grabbed through invite system. To recall, the 16 GB variant of One is priced at Rs. 18,999 while the 64 GB variant is priced at Rs. 21,999. Furthermore, OnePlus is offering 50 percent discount on select accessories if purchased along with the One phone. The accessories include OnePlus JBL E1+ Earphones, OnePlus Flip Cover (White) and the OnePlus Premium Matte Screen Protector while the discount offer is applicable till April 23, 2015.
Updated On 23rd February 2015
The 16 GB variant of OnePlus One has finally reached Indian shores. The handset will be available starting 24th February 2015 exclusively via Amazon India in Silk White color option at Rs. 18,999. The device will be available on invite basis only, just like the 64 GB variant which is priced at Rs. 21,999. As far as specifications of the device go, OnePlus is powered by Qualcomm Snapdragon 801 processor paired with 3 GB RAM. Other specifications include 5.5 inch display, 16 GB internal memory, 13 mega pixel rear camera, 5 mega pixel front camera and 3100 mAh battery.
Updated On 2nd December 2014
OnePlus has launched the OnePlus One 64 GB sandstone variant in India exclusively on Amazon India today at Rs. 21,999. The 16 GB variant has not been launched here. A small let-down for Indian users is that CyanogenMod will not support updates for this OnePlusOne in India as they have entered an exclusive deal with Micromax. OnePlus will launch a special build of Android Lollipop for India for the same reason. In first batch, there will be 20,000 units which will go on sale in India and the sales will be also on invite basis unlike flash sales we saw for Xiaomi.
Updated On 26th November 2014
Chinese smartphone manufacturer OnePlus has announced the launch of its smartphone- OnePlus One in India on 2nd December 2014. This is the first smartphone from Oneplus to be launched in India while India on the other hand is the first foreign market, outside China where this smartphone will be sold.
This smartphone is powered by 2.5 GHz Quad Core Qualcomm Snapdragon 801 processor and Adreno 330 GPU. It runs on CyanogenMod 11s operating system based  on Android 4.4. It gets a 5.5-inch JDI display (1920 x 1080 pixel resolution) with Corning Gorilla Glass 3 protection. It sports a 13 megapixel rear camera with f/2.0 aperture, Sony IMX214 stacked sensor, 6-element lens and 5 megapixel front-facing camera. It features a 3 GB RAM and packs a 3100 mAh Lithium Polymer battery. For storage purpose, two options are available- 16 GB and 64 GB. Connectivity options are- Wi-Fi 802.11 a/b/g/n/ac, Bluetooth 4.0, 4G LTE. It also features and NFC functionality.
Commenting on the occasion, Pete Lau, CEO of OnePlus, said, "Our company focuses first on our users and our product. We want to provide the best possible experience for our Indian users who have been so supportive of our vision. To do that, we are investing heavily in our Indian operations and partnering with the fastest growing and most admirable e-commerce company in the market, Amazon.in."
Official Video- OnePlus One
The registrations for the invites have opened in India via OnePlus website. Amazon.in has also started a contest which gives the contestants a chance to win OnePlus one smartphone in Sandstone Black colour. In other markets also this phone is not available for public purchase. It is sold through an invitation system, so that the company does not face the scaling problem.
Amit Agarwal, Vice President and Country Manager, Amazon India, said, "We are very excited to bring this much awaited phone for our customers in India. And we are having real fun with the unique marketing initiatives for the launch. It fits right into our philosophy of bringing wide and unique selections and experiences for our customers."

This smartphone will go on sale on 2nd December 2014 exclusively through its e-commerce partner amazon.in. It will be available in two colour options- Silk White and Sandstone Black. The price of the phone has not yet been revealed, though the reports suggest that 64GB version of this phone will be available at around Rs. 25,000/-.
Summary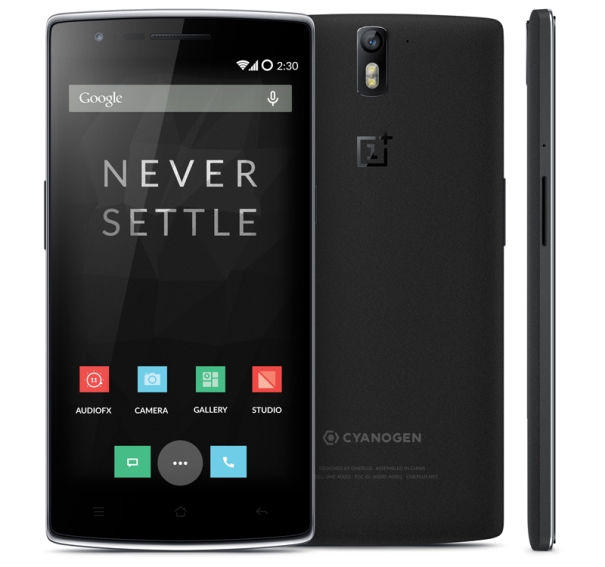 Author Rating





Brand Name
Product Name
Price
Product Availability
More related stories below: