Now you can make PayTM payments without even entering a pin code. A Tap to Pay feature has been added to the popular app. Read more to find out about How To Enable Paytm Tap For NFC Payments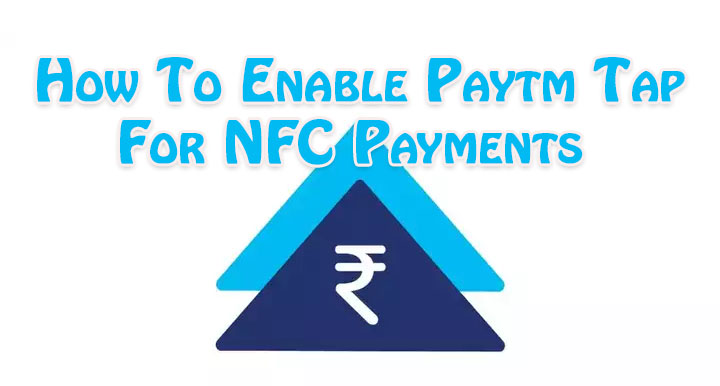 Paytm has added one more way to make payments through the platform. The company has now added a Tap to Pay feature that will allow users to make bank card payments with their Android smartphones.
The new feature allows users to make purchases at PoS (Point of Sale) machines via NFC. The payments are encrypted and highly secured. The original card details are not shared when performing a transaction.
Also read: How To Pause Voice Message Recording On WhatsApp
The NFC payments or contactless payments use near-field communication (NFC) technology to exchange data between readers and payment devices like e-wallets or tap-to-pay credit/ debit cards
In short, now you can make a payment without carrying debit or credit cards around. Unlike usual PayTM payments, this feature also works without an Internet connection.
To use this feature, you will need to add your bank cards to the Paytm app. Once the card is tokenized, you can use it on payment machines.
Also read: How To Add Text Watermarks While Sharing Google Docs
How To Enable Paytm Tap For NFC Payments
Update your Paytm app by visiting the Google Play store.
Now, open the Paytm app and select Tap to Pay.
Then, tap Add New Card at the bottom (if you do not have any cards saved)
Next, enter your card details on the next screen, and tap Proceed to Verify Card.
After reading and accepting the card issuer's Terms of Service, enter the One Time Password (OTP) to complete activation of Tap to Pay.
That's it!
Now, you can make payments using Tap to Pay on your smartphone. Simply, unlock your smartphone and make sure the NFC is turned on. Then, hold your smartphone close to the PoS machine.
Once the payment is complete, you will receive a message of the successful transaction on your smartphone.
Note: You will need to enter your PIN on the PoS machine for transactions above Rs 5000.
Also read: How To Recover Deleted Videos From Google Photos
We hope the above-mentioned article was helpful. Let us know in the comments section below,
More related stories below: