Now you can share Google Docs with customized text watermarks Read more to find out about How To Add Text Watermarks While Sharing Google Docs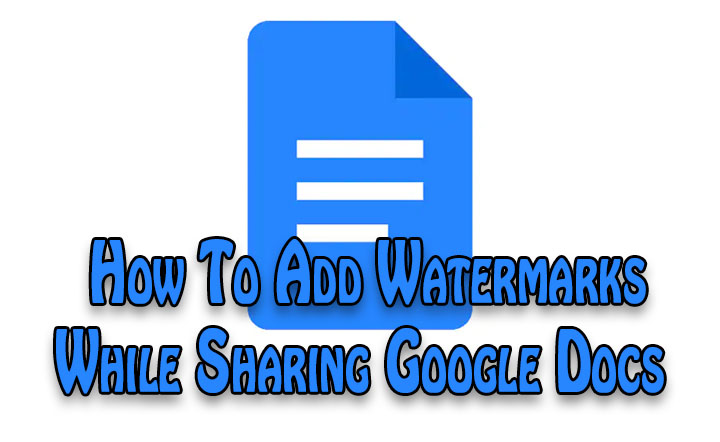 Google has added a new text watermark feature on Google Docs. It will allow you to add text watermarks on every page of your document. These watermarks will be preserved when importing or exporting Microsoft Word documents.
The new feature will be available to all Google Workspace customers, G Suite Basic customers, and G Suite Business customers. The gradual rollout starts on January 24.
Since Google Docs can be used as a central hub to collaborate with others, a watermark is a good safety addition.
Also read: How To Block Unknown Numbers On Android Phones
How To Add Text Watermarks While Sharing Google Docs
The Watermark option is available on the Insert menu of Google Docs.
You will get the option to customize the font, size, transparency, positioning, and more.
That's it!
Also read: How To Lock Picture Folder In Google Photos
Conclusion
The new watermark feature is designed for adding company logos, branding, etc to your documents. It was initially introduced in September 2021.
The search giant made the Google Workspace platform (Google Docs, Sheets, Chat, etc) widely available to all of its users, in June last year. It allows you to quickly generate checklists, quickly assign roles, etc.
Recently, Google also introduced the Show Editors feature to Google Docs. It allows you to easily track the changes made by different users in a shared document.
Also read: How To Recover Deleted Videos From Google Photos
We hope the above-mentioned article was helpful. Let us know in the comments section below,
More related stories below: