Player Unknown's Battleground or rather PUBG is a multiplayer online battle royale game. It puts you against 99 other players in a crazy, nerve-wracking and fast-paced survival scenario. A player needs to search for loot, stay in the safe zone, and explore the map. It has three modes– Solo play, Duo mode, and a squad of four. Every mode has its unique playing style. The game was originally released in China, and the mobile version (Android and iOS) is available everywhere. I have been playing this game for at least a month in my Redmi 4A, and it has become an addiction. So here is my PUBG review for Android:

Since buying my first Android smartphone five years back, I have played a lot of games which are the mobile versions of hyped PC or console games. The bad aspect about these games is that the in-app purchases, energy meters etc. take away the vibe and you would rather play it in your computer than on your smartphone.
But let me be honest, PUBG for Android is the full game that a person can buy for Xbox One or Steam. Its quality is just scaled down, as it is in a mobile. The publishers could have just applied the usual monetizing scheme to it. But they didn't, as it would drift away from the basic essence of the game– which is scavenging and surviving, and not having the necessities prior to the game just cause of the in-app purchases.
In the PC version, if you have seen a crazy player doing ridiculously unbelievable stunts, it can be done on Android devices too. To top it, the game is completely free; what else do we really need. It just ticks off every aspect of a checklist. I am sure that every PUBG review for Android devices will have a similar take as for how I have expressed myself.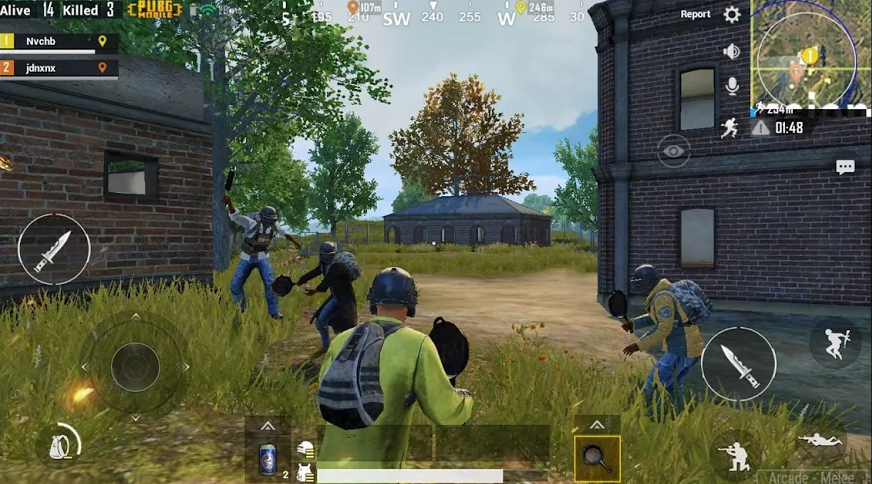 PUBG Review For Android
The best thing about the Android version is that the touch controls are totally functional. The controls and touch sensitivity can also be tweaked through the settings to suit your needs. The movement sensitivity can be tuned, and button locations can be re-mapped. With all honesty, the touch controls of this game are terrific. The drawback of other Android games is that they have nice graphics, but their controls and touch sensitivity are very poor, but PUBG has shown us that it can be made better.
The developers have streamlined the game. So the usual mechanics are there, and we can right away pick up ammo and accessories. Players can even auto-sprint while scanning the surroundings for enemies.
The good thing about PUBG is that it is a third-person shooter game, and is perfectly suited for any Android device. While scanning your surrounding, your viewpoint is not locked (unlike first-person shooter games).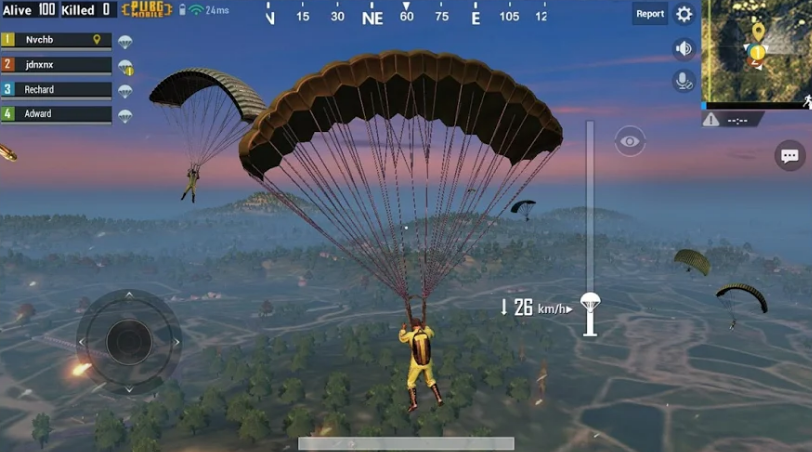 Early on during your first few matches, you will be playing against a majority of bots rather than real players. It is done like this so that we can get easily accustomed to the game. The bots don't put up much of a fight. Once when you get accustomed to the game, you automatically get more real players and the bots get reduced. That's when the game gets harder. The bots will be only there in lowest Bronze-level games.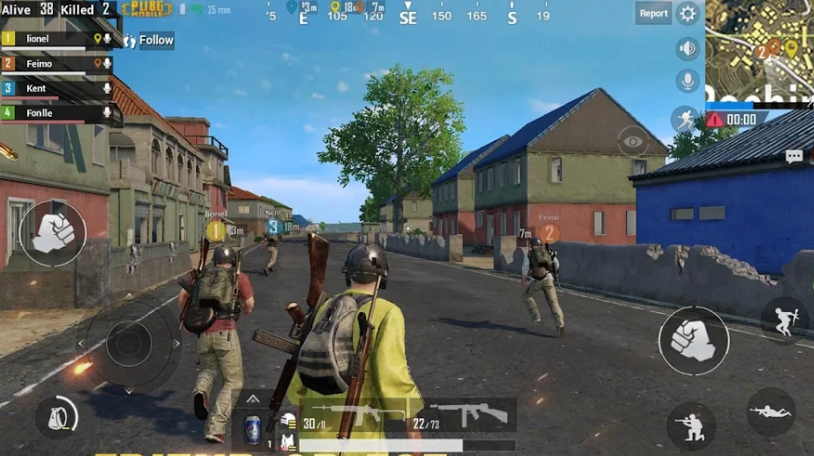 The high-end smartphones will let you play the game at its highest graphics setting. This will be a stunning experience, so if you have a good device, download this game immediately from Play Store. It will be a complete treat.
Also read – FIFA 19: Expected Launch Date And What To Expect From EA's Flagship Gaming Series
The game runs completely fine on low-end smartphones too.
If you have played the game in a PC or console, then you might not like it that much. The vibe is different. Even though you have the freedom to roam around wherever you want– keeping in mind of the safe zone.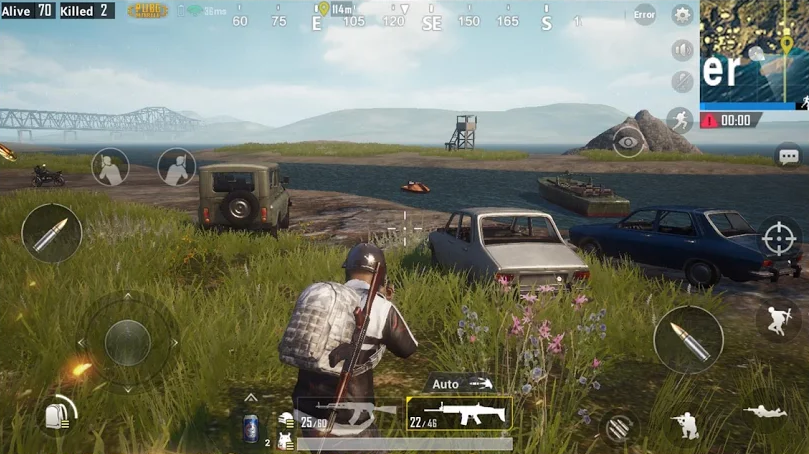 Drawbacks:
The game has its share of glitches and bug (most of them are minor and will be eliminated with future updates). My guns suddenly disappeared during a gunfight (which was really funny), I had to kill my opponent by using a knife and auto-sprinting in a zig-zag manner. Players can also report the bugs and glitches.
PUBG in Android will be a better experience if we have a proper control setup. It is a fast-paced game which requires utmost concentration. It will be a better experience if the company rolls out Bluetooth controller support for the game soon. PUBG also lacks cross-platform support.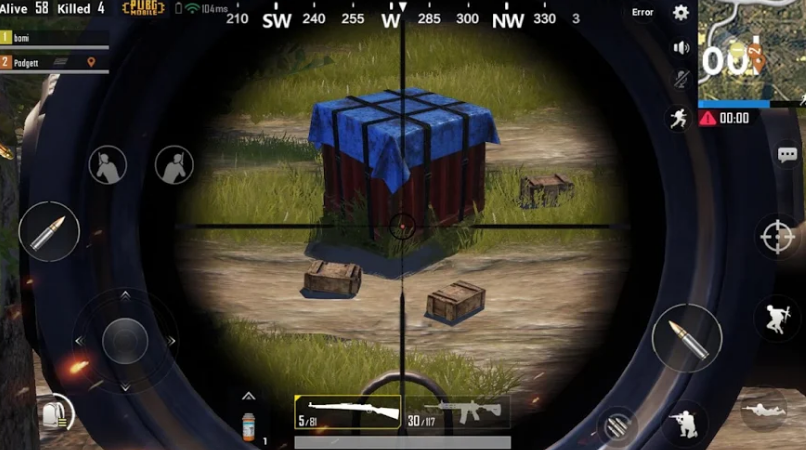 PUBG deserved its hype rightfully and it is well-deserved. So if you want to have an amazing survival gaming experience and liked this PUBG review for Android, then download this game immediately by clicking here.
Summary

Article Name
PUBG Review For Android: It's Increasing Popularity Is Well-Justified
Description
Player Unknown's Battleground or rather PUBG is a multiplayer online battle royale game. It puts you against 99 other players in a crazy, nerve-wracking and fast-paced survival scenario. A player needs to search for loot, stay in the safe zone, and explore the map. It has three modes– Solo play, Duo mode, and a squad of four. Every mode has its unique playing style. The game was originally released in China, and the mobile version (Android and iOS) is available everywhere. I have been playing this game for at least a month in my Redmi 4A, and it has become an addiction. So here is my PUBG review for Android:
More related stories below: