Samsung has been known for producing devices that are different from the rest and Samsung is the reason that the size of the smartphones is increasing. Samsung also introduced the Connected Camera in the form of the Galaxy Camera which was basically a smartphone minus calling ability and its main feature was to click pictures and ran on Android. It was meant to bridge the gap between smartphones and digital cameras but the device has somehow failed to take off.
That has resulted in Samsung reducing the price of the Android powered camera which was initially launched for Rs.29,990 and now sells for Rs.26,500. However you can get the camera for further discounts at e-commerce websites. The Samsung Galaxy Camera has a 16.3-megapixel sensor with the aperture standing at f/2.8 with a zoom of 21x being available as well. It is powered by the same 1.4GHz quad-core Exynos processor that can be found on the Galaxy SIII.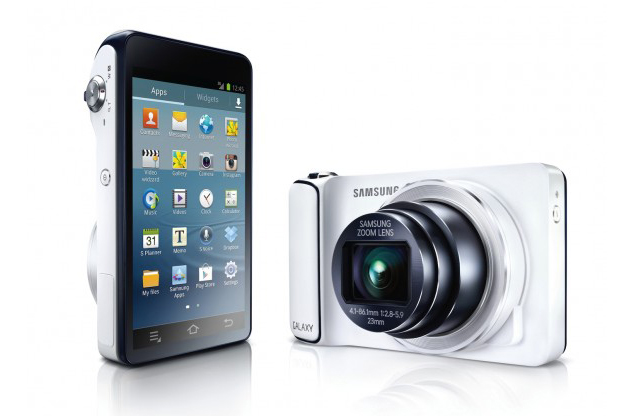 It has a 4.8 inch screen with a display resolution of 1280×720 pixels. It has Wi-Fi and 3G connectivity on offer but you can not make calls from it. Just in case it had the calling ability, the connected camera would have sold way better than it does as of now. It runs on the latest version of Android, 4.1 Jelly Bean and the battery lasts 7 hours on a single charge but Samsung supplies a spare battery with it.
Samsung had also introduced the Wi-Fi only version of the camera a while ago which was cheaper than the Wi-Fi and 3G version and was aimed squarely at buyers who found the 3G version steeply priced. But Samsung has not introduced the cheaper version in India as of now but we can see the Wi-Fi version getting launched in near future as Samsung would surely like to make the Connected Camera a hit in the country. How about a sub Rs 20,000 price tag. Would you buy it then?
More related stories below: