The latest release from Samsung in Asia, the Samsung Galaxy S3 Mini, will be distributed with Android 4.1.2. According to the latest report by UberGizmo "The scaled- down version of the Galaxy S3 will be retailed in countries like Indonesia and Vietnam bearing the  Samsung-exclusive Premium Suite, which was absent in the earlier release of the mini." This report when interpreted clearly states that the new Galaxy S3 will comprise latest feature like Multi-Window view, Group Cast, Smart Rotation, and much more. The Samsung's Premium Suite at the same time comprises several new tools that will give the users the privilege of customizing their notifications board according to their personal preferences and relish their collection of fresh apps. This Premium suite was earlier implemented in Galaxy S3 and Galaxy Note.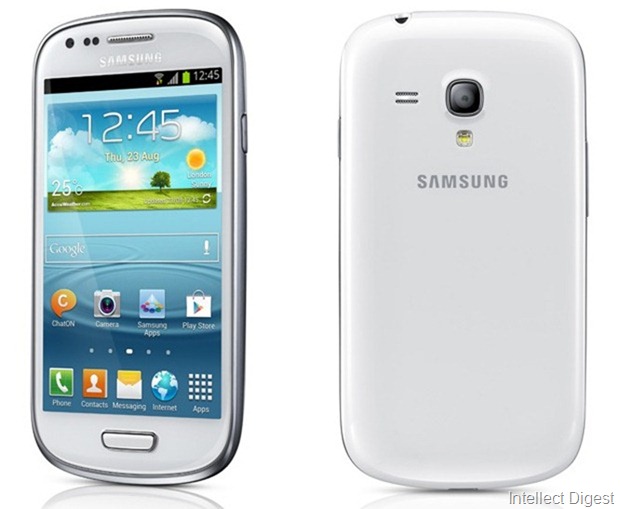 Users of previous versions of Galaxy S3 Mini can also download the new Jelly Bean updates by tapping their phone menu, going down to the icon About Phone and then download available updates. They can download latest modifications by carefully following instructions as given on their respective screens. The whole process will go more smoothly if the handset is fully charged before commencement of download. Presently, the Jelly Bean feature on Mini is available exclusively for Asian users as per reports.
Presently, this Samsung Galaxy S3 Mini imbibed with Jelly Bean flavor is not available in US due to the current patent dispute going on between Apple Inc. and Samsung. As reported by Reuters, Samsung did said in its court fillings that it is not importing, trading, offering, manufacturing, or using Galaxy S3 Mini in United States. Therefore the US consumers will remain devoid of this new handset for some time. This Samsung Galaxy S3 Mini is one of most cropped and affordable option that has yet been available for those seeking Galaxy S3 experience.
Reuters further reported that in return of this move from Samsung, Apple Inc. agreed to cut out Galaxy S3 Mini from the list of those handsets that it wanted Samsung to move out of United States.
via – Unwired view
More related stories below: