Samsung Galaxy S4 Mini the lite variant of the powerful Samsung Galaxy S4 was reviewed last week by us. I hope you read the review because we are now ready to tell you about the differences you should know between the lite and and the full varaint that is between the Galaxy S4 and the Galaxy S4 Mini. Both the devices are here with us and we also have a video which we shooted at our office.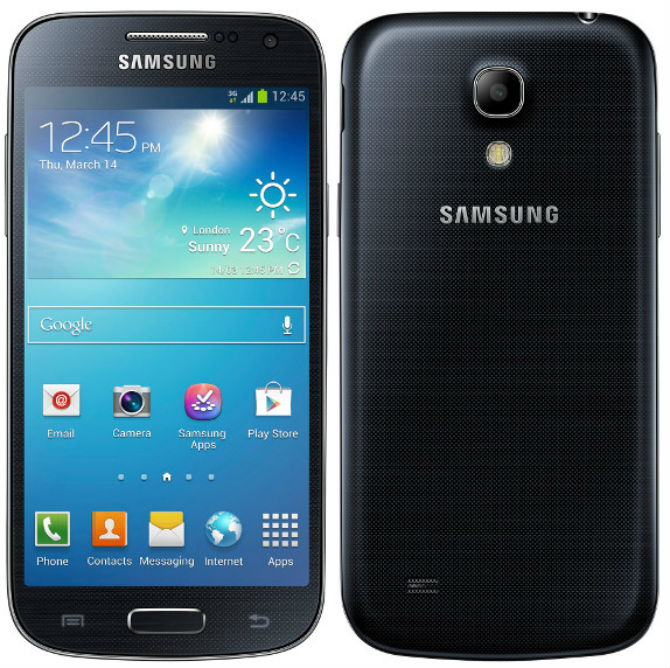 Design:
Samsung Galaxy S4 Mini is a little thicker than the S4 with obviously a lower build quailty and significantly smaller in size. Both have a plasticky build with overall design similar as every Galaxy Series handset having a physical menu button in the center and two capacitive touch buttons on either side. The difference is that the build of Galaxy S4 feels a lot better in hands because of the chrome finish on the edges and the light weight.
Display:
The 4.3-inch compared to 5-inch display is obviously smaller. Galaxy S4 Mini features a qHD display which has a resolution of 540×960 pixels lower than the 720p standard whereas the Galaxy S4 hs a full HD 1080p 5-inch AMOLED display. Both have decent viewing angles and color reproduction because of the tehnology it is developed which is AMOLED.
Camera:
Rear Camera on the Samsung Galaxy S4 Mini is 8MP with a LED flash and autofocus capability. It comes with differnt shooting modes alike the parent S4 but some of them are missing from the list. On the front we have a 1.9MP camera for video chats. The camera sensor on the Galaxy S4 is of 13MP is a lot different and better from that of the S4 Mini. The camera application on the S4 has more features which looks missing on the S4 Mini.
Hardware:
Samsung Galaxy S4 Mini features a dual-core Snapdragon 400 processor clocked at 1.7GHz with 1.5GB of RAM. It comes with 8GB internal memory but supports external microSD cards up to 64GB for memory expansion. It also supports dual SIM standby and is powered by 1900mAh removable battery. On the other hand, S4 packs a exynos octa-core processor with 2GB of RAM and 16/32 and 64GB internal memory variants which are further epandable up to 64GB via external microSD card slot. S4 is powered by a 2600mAh battery compared to 1900mAh on the S4 Mini.
Software:
Both the Samsung Galaxy S4 and Galaxy S4 Mini runs on Android 4.2.2 with Samsung TouchWiz UI layering. It also bundles some Samsung applications which might feel like bloatware if you are not using it. I don't think I have anymore words to say about the Samsung TouchWiz because it is the same UI and applications on both of them.
Price:
Samsung Galaxy S4 Mini comes for Rs. 23,000 in India from leading retail stores and factory outlets across the country and even from the online e-commerce sites whereas S4 is for Rs. 40,000.
Conclusion:
Samsung Galaxy S4 Mini is a child of the Samsung Galaxy S4 which is a powerful device imo. S4 Mini on the other hand is good for regular usage complying with the Dual-Core processor and 1.5GB of RAM. S4 and S4 mini both have the same design but S4 has a better build. Memory difference varies on the price you put in. Camera on S4 is great but S4 Mini too comes nearby keeping up the name of its parent. Hardware specs obviously had to better on the S4 but then you are paying for the extra as well. S4 Mini vs S3 could have been really interesting as they nearly stand in the same price range and I would totally declare S3 as a winner but it only supports a single SIM and can be a hard luck for dual-SIM owners.
More related stories below: