Many smartphone features suffer due to low internal storage. However, you can install apps directly to the SD card. Read more to find out How To Use SD Card As Default Storage in Android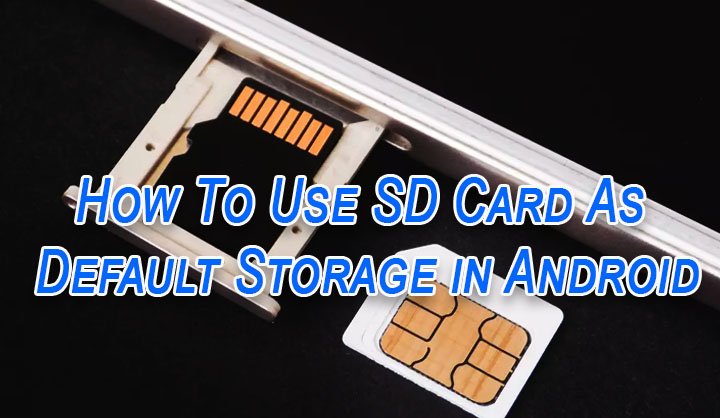 Many Android devices are offered at a budget price. Unfortunately, this means slower processors and smaller internal storage. You might not be able to use too many apps without slowing down the device.
Fortunately, most Android devices allow you to install apps directly to the SD card. You can use an SD card as an internal storage device to download more apps and speed up your device.
However, SD cards are typically slower than built-in storage. It might take longer to perform certain tasks like saving and loading photos/ videos/ other files. You need Android 6 or more for this.
Also read: How To Factory Reset Android Smartphone Quickly
How To Use SD Card As Default Storage in Android
Insert an SD card into your device.
Now, open Settings > Storage Settings.
Then, select your SD card. (If it isn't already formatted, you'll be prompted to format it before you can proceed)
Next, tap the menu icon (three dots) in the upper right corner.
Now, tap Storage settings and select Format as internal.
Then, tap FORMAT SD CARD.
Next, tap Move content.
Now, tap Done.
That's it! Now, your SD card will function as internal storage.
Also read: How To Enable Undo Send Feature On Gmail
NOTE
This method is not available on all smartphones. Some device manufacturers might also disable the device. If this feature doesn't work, you can still move a lot of apps to the card. However, certain apps only work on internal storage.
Also read: How To Set Expiry Date To An Email Via Gmail Confidential Mode
We hope the above-mentioned article was helpful. Let us know in the comments section below,
More related stories below: