Google has updated the Undo Send feature On Gmail. Now, you can set different time frames to recall emails. Read more to find How to Enable Undo Send Feature On Gmail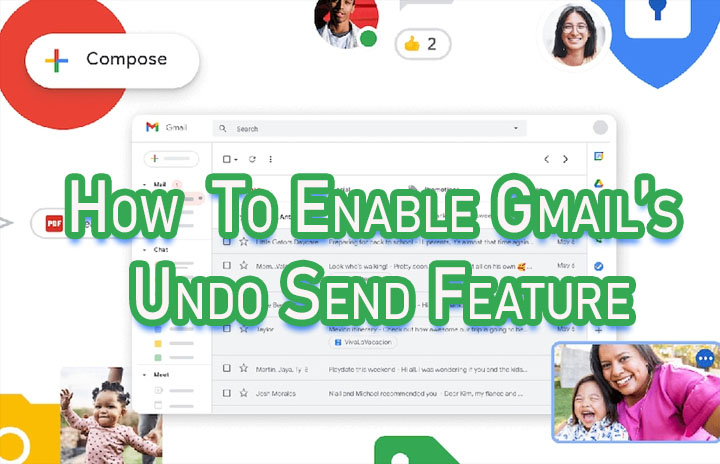 Now you can unsend your emails in a few easy steps. Google has updated Gmail's Undo Send feature to include different time frames.
After tapping send button in Gmail, you can 'unsend' it within 5 seconds, 10 seconds, 20 seconds, or 30 seconds before your email gets to the recipient. Previously, it offered a five-second window to recall a mistakenly sent email.
The new feature will be available for the Gmail for Web and the Gmail mobile app. As of now, you cannot set a cancellation period on Gmail for Android.
The search engine giant announced the rollout of the new update via a Facebook post. Let us help you undo send an email on Gmail for Web:
Also read: How To Pin A Google Chat Conversation On Gmail
How to Enable Undo Send Feature On Gmail
Open Gmail in your web browser.
Now, click on the Settings icon on the top-right corner of the page.
Then, click on See all settings.
Next, click on Undo Send and select a Send cancellation period from three options – 5, 10, 20, and 30 seconds.
Now, scroll down and click Save.
That's it!
iOS users can change the amount also go to Settings and then, next to Undo Send, tap to change the cancellation period.
Also read: How To Make Google Chat Calls From Your Smartphone
Conclusion
Google has been adding a bunch of new features to the Gmail platform. The new update is one of the additions to make the service more user-friendly.
Now the Google Chat in Gmail allows you to make instant 1:1 audio/ video calls from Android and iOS devices.
Also read: How To Use Google Assistant Voice Commands On Android Apps
We hope the above-mentioned article was helpful. Let us know in the comments section below,
More related stories below: