Now you can easily access text from SMS on Android devices. You can even send or receive messages. Read more to find How To Send And Receive SMS Messages From Your Laptop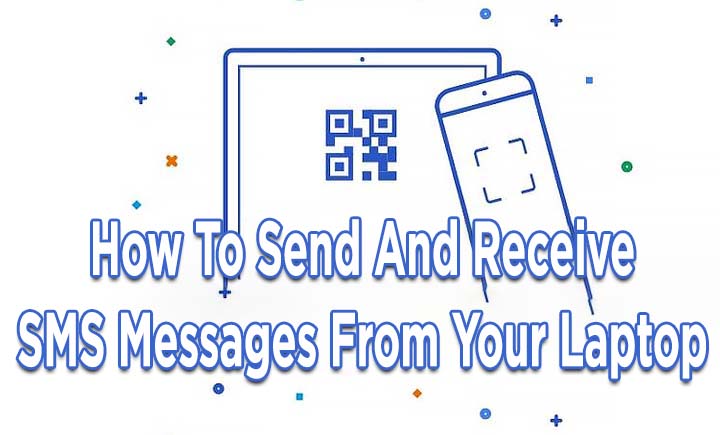 'Messages for Web' is a web version of Android Messages (similar to WhatsApp Web). It allows you to send and receive messages in your computer browser.
The feature allows you to access text from often received text messages. This might include important information or codes.
To use Android Messages for Web from your laptop, you just need to go through a one-time setup process to pair your smartphone with your PC.
Before you start, make sure you download the latest version of Android Messages. Here's How To Use Android Messages For Web On Your PC:
Also read: How To Save Instagram Reels Within The App
How To Send And Receive SMS Messages From Your Laptop
Open the Android Messages app on your smartphone
Tap the overflow menu (three dots in the top right-hand corner)
Next, select 'Messages for Web.'
Now, open the browser on your desktop PC and open https://messages.android.com/
Next, tap 'Scan QR code' on your smartphone
Now, scan the code on the open webpage on your computer
That's it! Your devices are now paired, you can send/ receive SMS on your PC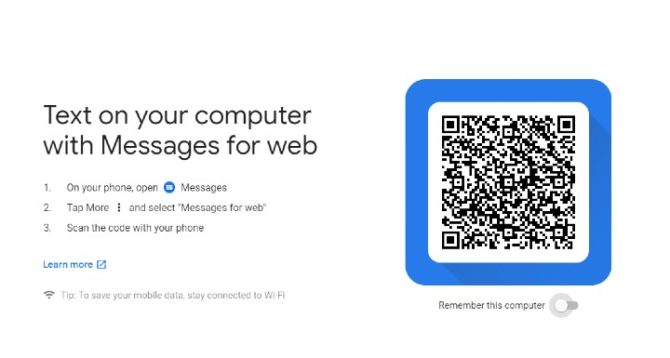 Note: When prompted, choose the 'Remember this computer' option to keep your smartphone paired with the browser interface even if you close the tab.
Also read: How To Save Audio From Instagram Reels & Use Them In Your Reels
Conclusion
You can easily pair/ unpair your smartphone and computer. Additional options include alerts for data usage (instead of Wi-Fi), accessibility options (keyboard shortcuts and high contrast mode), and the ability to add emoji/ stickers/ attachments.
The new feature also allows you to select the SIM card (in the case of the dual-SIM handsets) to send the messages. All you have to do is click the down arrow on the left-hand side of the text entry field. You can also mute a conversation by clicking the bell icon.
Also read: How To Use Google Assistant Voice Commands On Android Apps
We hope the above-mentioned article was helpful. Let us know in the comments section below,
More related stories below: