Sony India today on 18th December 2013 launched the PlayStation 4 in India. After launching in United States and Europe, Sony has finally launched it here in India seeing the excitement within Indian consumers.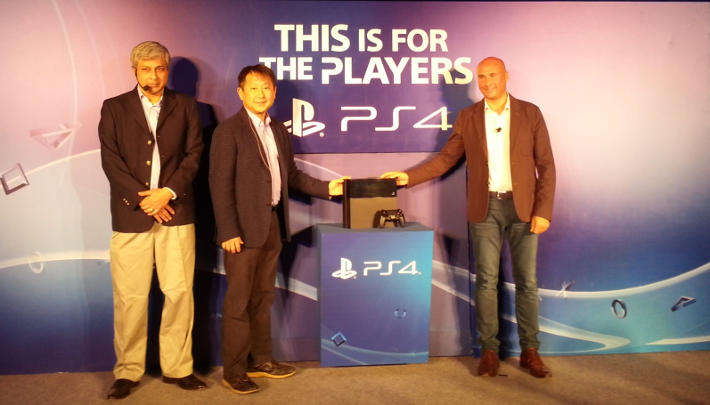 Features:
Sony PlayStation 4 is now better than ever and packs some great hardware specifications inside. The PS4 is powered by an eight-core AMD Jaguar/Kabini x86-64 CPU combined with a Radeon 7870-derived GPU and 8GB of RAM. Apart from this, it includes 500GB of hard drive space and connectivity options like Wi-Fi, HDMI out, Aux, Gigabit Ethernet socket, an S/PDIF optical audio out, and two USB connectors.
The DualShock controller which have been re-innovated weighs at 210 grams and includes a two-point touchpad, six-axis Move motion sensor, a light bar and a Share button that allows players to post gameplay footage and screenshots online. Sony is offering the Camera for Rs 4,999 and an additional controller will set you back by Rs 4,999.
Sony has also launched two of the famous titles, Knack and Killzone Shadow Fall today along with the console for Rs. 3999 each. More games are expected to appear along with the availability of the console January 6.
Pricing and Availability
The PlayStation 4 will cost Rs. 39,990 in India and will be available from January 6th 2014. Eight third-party games will be launched on January 6 and they will be priced between Rs. 2,499 and Rs. 4,499.
More related stories below: