Ad tracking is the worst-kept secret of the digital world. While somewhat helpful, it remains a constant threat to your privacy. Read more to find How To Stop Ad Tracking On iPhone In Easy Steps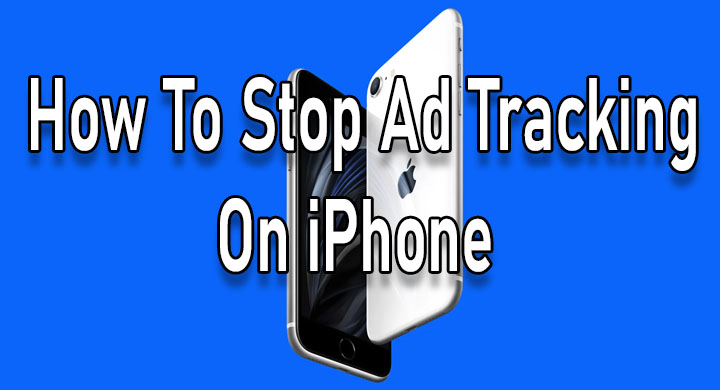 All the personalized and targeted ads you see on your social media are the by-product of ad tracking. In fact, it is considered as the real value of most apps and digital plaltforms.
This spying practice helps businesses understand your behavior on a particular app/ service and the potential to buy new items. However, its unethical nature goes against the privacy-focused iPhone brand.
Apple claims that it is trying to limit ad tracking on the iPhone. It has added built-in features on the newer iOS versions (iOS 14.5 and later) that allow you to limit apps and services from ad tracking you.
How To Stop Ad Tracking On iPhone In Easy Steps
Go to Settings > Privacy > Tracking.
Then, toggle off the option 'Allow Apps to Request to Track' to limit ad tracking from all new apps you download on your iPhone.
Next, scroll down and turn off each app to limit tracking on existing apps.
That's it!
Also read: How To Get WhatsApp Dark Mode On Your Smartphone
Additionally, you can also tap Ask App Not to Track on the prompt to block them from tracking your activity and data.
You can turn off Background App Refresh for all the apps by going to Settings > General and toggling off 'Background App Refresh'.
Apple also allows you to turn off personalized ad delivery by going to Settings > Privacy > Apple Advertising and turning off the 'Personalised Ads' option.
Also read: How to Enable Google Search Dark Mode For Desktop
While Apple has enabled the Safari browser to limit tracking through cookies, you can also limit tracking from different web-based services and websites. Here's how:
How To Stop Ad Tracking On iPhone From Safari
Open Settings > Safari.
Now,, scroll down and toggle off 'Block All Cookies'.
Then, turn on 'Prevent Cross-Site Tracking' to limit advertisers and other third parties from tracking you.
That's it!
Note: While the above-mentioned steps can limit ad tracking on the iPhone, advertisers/ companies often find new ways to track you and use your personal information.
Also read: How To Get Official Soft Copy Of Driving Licence On Your Smartphone
Conclusion
Ad tracking allows developers to measure your actions and understand your identity. They collect details like your user/ device ID, current advertising identifier, name, email address, and more.
Apple announced the App Tracking Transparency (ATT) last year to improve user privacy and limit companies from tracking their activity. It rolled out with the release of iOS 14.5 in late April.
The Cupertino company has also added "nutrition labels" to app listings on the App Store. It informs users about what data an app will access upon installation.
Also read: How To Check If Your PAN And Aadhar Are Linked? If Not Linked, How To Link It?
We hope the above-mentioned article was helpful. Let us know in the comments section below.
More related stories below: