Almost all of us want to own a premium smartphone, but not everyone is willing to pay the huge amount of price which high-end smartphones bear. Those who are not able to pay the extortionate price look for used smartphones which are available at cheaper prices.
You don't have to be a tech savvy to buy a used smartphone. All you need to do is to follow some tips which will help you avoid frauds and get the best deal. Read on to find out 5 useful tips for buying a used smartphone.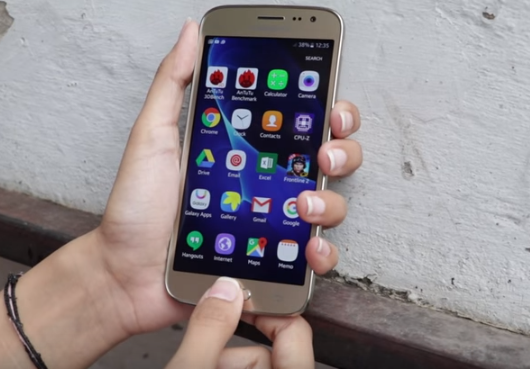 What Are Used Smartphones?
Pre-owned or used smartphones are those phones, which the customers use for sometime and then decide to sell. These devices are not tested or repaired before selling and the reason for selling could be anything which the seller may not even tell you. Used smartphones are sold as it is and do not undergo any testing. They may or may not come with warranty and are difficult to trust.
Tips For Buying A Used Smartphone
Used smartphones are difficult to trust. But, by following these tips, you may get the best possible deal:
1. What You Are Looking For
The first step is to determine what exactly are you looking for. If you know the exact model of the phone which you need to buy, then it is great. But if you don't have a particular handset in mind, then chalk out the basic specs that you require. What screen size would be right for you, which operating system- Android, iOS or Windows, will you be more comfortable with, etc. Make sure you choose the phone and specifications according to your budget.
2. How Much You Are Willing To Pay
Determine the amount you are willing to pay to buy a second hand smartphone. You can check prices of brand new smartphones at online or offline stores and get an idea about how much second hand phone will cost you.
3. Where To Buy
After thorough research on what you exactly need, start looking for a second hand smartphone. You can visit a local retailer, or there are many online retailers like Quikr and OLX, where you can get used smartphones.
4. Physical Inspection
When you get the used device, examine it closely from every angle and make sure it is free from cracks and scratches. Also check its edges and find out if it has been dropped before.
Check the screen of the phone for scratches with and without display on. Similarly, closely examine its camera lens for damages. Take some shots using both rear and front cameras to make sure that the camera lens is free from damages. Check whether or not the battery is original or the previous user has changed it.
Also make sure that the physical keyboard or touch capacitive buttons are fully functional. Press each and every key to examine it and swipe on home screen to check if the navigation between screens is smooth and responsive.
5. Liquid Damage
Liquid damage is something which may seem hard to determine, but it is not that difficult. To check the phone against liquid damage, just remove the rear panel and look for signs of rust of discoloration. Also make sure, that the ports are free from rust and discoloration.
6. Bargain
Price of a used phone depends on a number of factors like its condition, duration of time for which it is used, warranty, accessories and more. Buying a used smartphone will require a lot of research. Check out at multiple stores and make sure that you pay minimum price for the phone. Remember that the price which the seller has told you may not be the final price and you can try negotiating on it.
You will get a pre-owned smartphone at a fraction of its original price. But, before paying for the used smartphone, make sure that it meets your expectations and is free from external as well as internal damages.
Did we miss any important tips? Do you have any other thing to consider while buying a used smartphone? Share with us in the comments section below!
Also Read: Difference Between Refurbished, Unboxed & Pre-Owned Smartphones
More related stories below: