2014 was the year of wearable technology. 'Wearables' can loosely refer to any device that can be worn. While the wearables introduced so far didn't revolutionize the way we interact with technology as a whole, still it steered us in the right direction. Direction which defined the dimension in which we could incorporate technology in our lifestyle in the near future. Be it counting steps, fitness tracking, heart rate monitoring or just plain LED screen laden watch with customizable timepieces, we present you the top wearables you can buy right now.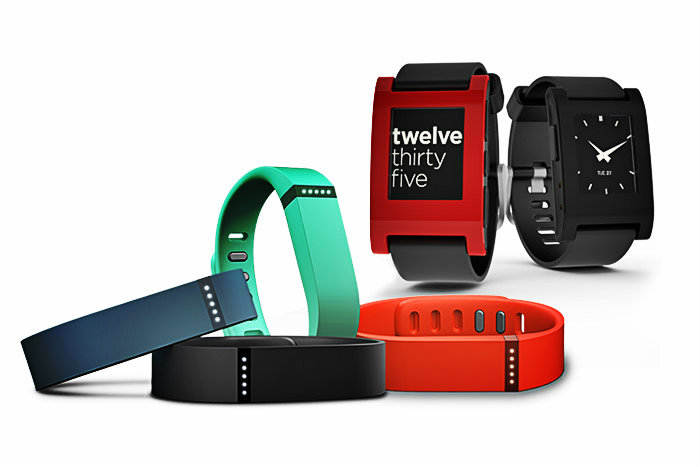 Moto 360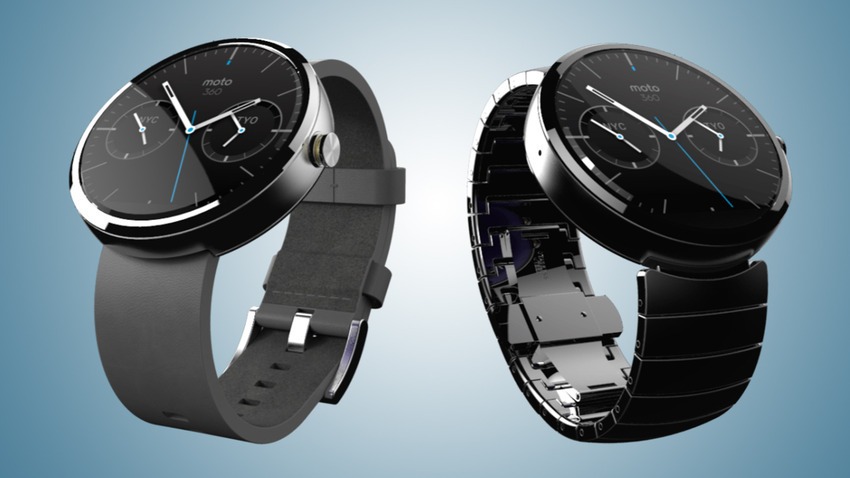 Motorola set the bar for wearable smartwatches when it was first introduced and has been a top favourite for consumers and tech journalists ever since. It sports a circular display laced with Gorilla Glass 3 as opposed to the industry trend of square watchfaces. The display comes with a modest resolution of 320×290 along with a IP67 certification making it dust and water resistant. It runs on Google's Android Wear OS which comes with Google Now voice heavily integrated into the device. It also shows you intelligent notifications, has a heart rate monitor, 512 MB of RAM, 4 GB internal memory, Bluetooth 4.0 LE and a 320 mAh battery which can easily last through a day. Retailing for Rs. 17,999 on Flipkart, it certainly isn't cheap but it definitely bags the top spot in the list.
LG G Watch R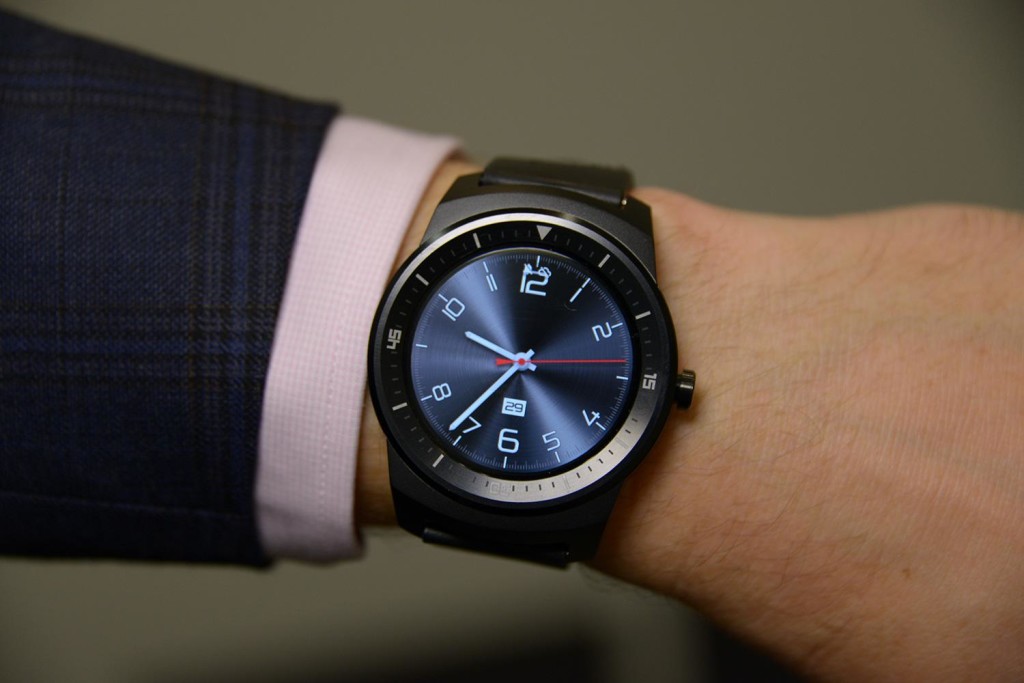 Unlike the Moto 360, whose display is cut off from the bottom due to engineering constraints, the LG Watch R's display comes full circle. As opposed to Moto 360, the hour and minute hands on the G Watch R are permanent but the digital watch faces can be changed to get a fresh new look. It doesn't feel as futuristic and next generation as the Motorola counterpart, but it gets the job done. It goes more along the line of discreet wearable devices. Specifications wise, it comes with a 320×320 display with Gorilla Glass 3, 512 MB RAM, 4 GB Internal storage, dust & water resistance (IP67 certified) and a 410 mAh battery which offers more juice than the Moto 360.
Fitbit Charge HR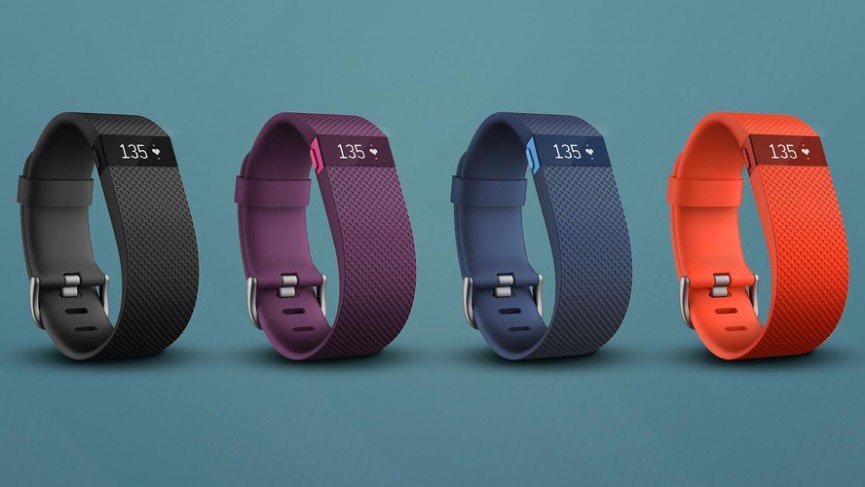 Fitbit Charge HR started shipping to the customer this January and it incorporates fitbit's tech into a very capable and stylish fitness tracker. It comes with a tiny OLED display on top for a quick glance of fitness info. It comes with continuous heart rate tracking, workouts and all day activity tracking, caller ID, watch, automatic sleep tracking and silent alarm. All this information can be synced to your smartphone and computer. The battery will last you 5 full days which is a big plus. It retails for 149 US Dollars and is certainly a very robust device that doesn't look bad on your wrist.
Jawbone UP 3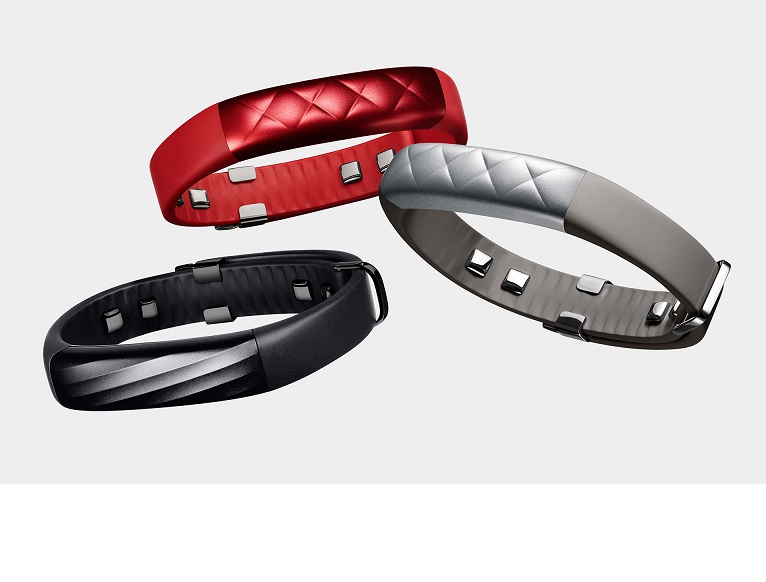 With a rather luxurious look, the Jawbone UP 3 is easily the best looking fitness tracker available for purchase right now. It also comes with advanced activity learning which automatically recognises and logs all the activity, with detailed calorie expenditure. Advanced sleep analyses the sleep pattern in terms of REM, light and deep sleep and then gives you suggestions to improve the quality of your days. Heart rate monitor on the UP3 employs bioimpedance sensors to track resting heart rate. Smart Coach app uses all the aggregated data about activity, sleep, food and resting heart rate to give deeper insights and tips for your goals. It lasts a full week on a single charge and is water resistant. It doesn't come with any display so you're entirely dependent on your smartphone for information. It retails for 179 US Dollars.
 Samsung Gear S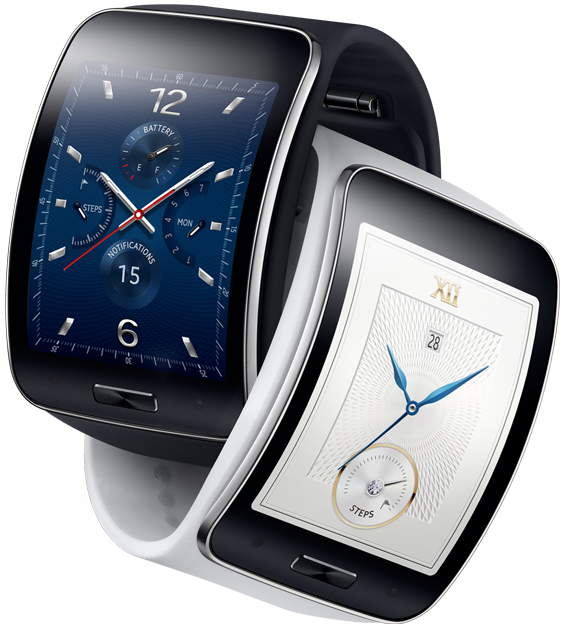 Samsung Gear S steers away from all the wearables in this list due to the fact that it offers independent 3G and Wi-Fi connectivity along with full telephony support. It certainly is more of an independent smartphone for your wrist, than an accessory that goes along with your smartphone. Although it's not as subtle in looks as Moto 360 and LG G Watch R, this device is different, with a wide wrist band and curved glass finish. It runs on Tizen OS which is slick and feels a lot like TouchWiz. It comes with a 2 inch AMOLED display with 360×480 resolution, Dual core 1 GHz processor based on Snapdragon 400 chipset with 512 MB RAM and 4 GB Internal memory, 300 mAh battery, IP67 certified dust and water resistance, accelerometer, heart rate sensor along with Bluetooth 4.1 LE. Wi-Fi, 3G and GPS built in. It currently retails for Rs. 24,900 which is quite steep, but it would be a good buy in Rs. 15,000-17,000 price range.
Summary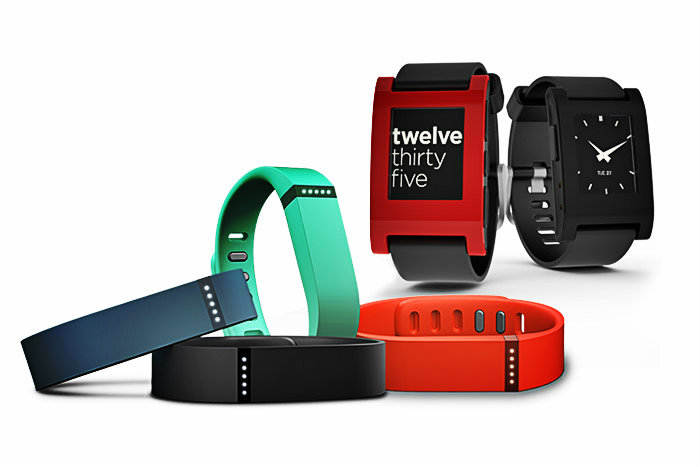 Article Name
Top Wearable Devices You Can Buy Right Now
Description
A list of top wearable devices available for purchase including smartwatches, fitness and activity trackers.
Author
More related stories below: