In the last three days we have read quite a lot of announcements from the CES 2014. All major technology firms have been busy unveiling products and we have busy reporting them. Coming up to the next resolution, last year we had read a lot about 4K resolution for TVs and this time we have a news for 4K on a laptop. Toshiba on January 8, 2014 has announced the first 4K resolution supported laptops Tecra W50 and the Satellite P50t which will run the new Windows 8.1 operating systems.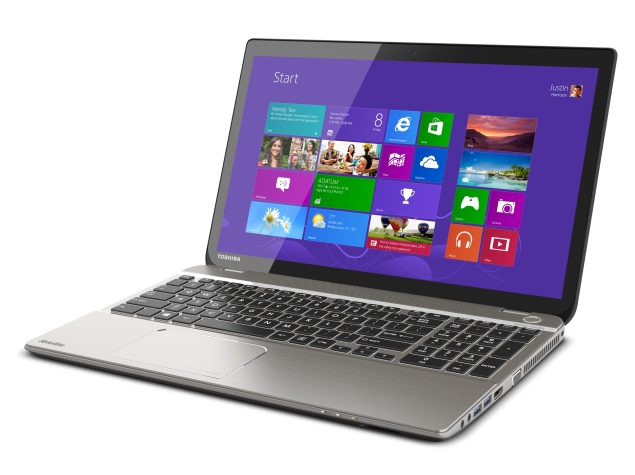 Features:
The Toshiba Tecra W50 has been built for professionals working with graphic intensive applications to utilise the powerful integrated NVIDIA Quadro K2100M graphics with 2GB dedicated memory, fourth generation Intel Core processor, and a 15.6-inch 4K Ultra-HD display (3840 x 2160 pixel resolution), 282 PPI, colour calibrated display.
The Satellite P50t features the same display and resolution as on the Tecra W50 featuring edge-to-edge glass with vibrant colour, crystal clarity, and higher contrast. No more specifications of the laptop has been revealed yet.
Pricing and Availability
No words have been said about the pricing at the announcement. You could make this when they haven't even revealed the complete specifications, pricing a distant thing to be known. Both the laptops are expected to go on sale somewhat around middle of 2014 with a thefty price tag as this technology ain't cheap.
Comparison
Last year at CES 2013, Panasonic had announced first laptop to come with 2840×2560 pixel resolution screen which is now expected to go on sale. The Panasonic Toughpad 4K UT-MB5, with its 20-inch display, should be out in mid-February for $5,999 (Rs. 3,70,000) but it's a toughpad. Toshiba targetting consumers from the general public should not keep their prices high but we never know.
More related stories below: