Datawind, the company responsible for making the Aakash tablet which happens to be the world's cheapest tablet for the students in India has just launched a new tablet for the Indian market. The tablet is expected to be the Aakash 3 in near future and will replace the Aakash 2 tablet. However, the company has named it Ubislate 7C+ Edge. It is expected to be a budget tablet and is available for sale now for Rs.5,999.
The highlight of the tablet is the fact that it comes with calling facility. There are rumours of the Aakash 3 getting a calling facility are doing the rounds and they might just see a materialisation in near future. It will be a 7 inch tablet and will have a resolution of 800×480 pixels. It will be powered by a 1 GHz single core processor and will run on a slightly older version of Android, Ice Cream Sandwich.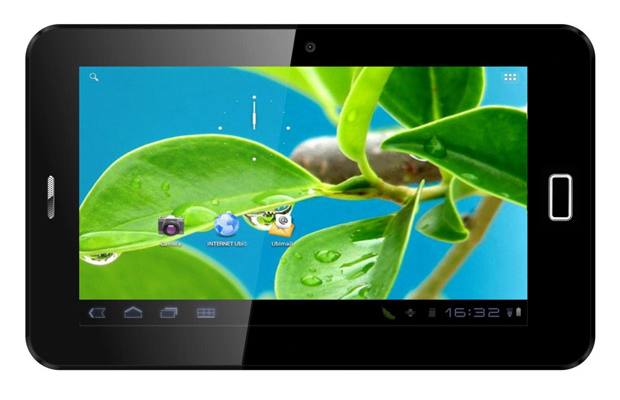 There will be a 512 MB RAM up for grabs and the internal storage will stand at 4GB. It will come with Wi-Fi support and will have access for 3G via a dongle. A 3,200 mAH battery will be giving it the juice and the battery will give it 4 hours of usage. That amount of battery life is quite less seeing the fact that 4 hours is what company is claiming, real life usage will amount to an even lesser battery back up.
It gets a VGA camera up front and their is a microSD card slot on offer as well which will let you expand the memory of the slate upto 32 GB. The tablet has nothing ground breaking that other devices do not have. Also, Datawind has had some quality niggles as well with their slates in the past so the Ubislate 7C+ might just not be the tablet you'd like to put your money on. It might become a great buy once the government subsidises it and launches it as the Aakash 3. That is when we might like to buy this one.
More related stories below: