Xolo India has launched Xolo Hive which is its own custom UI which it has developed over Android OS. This is not the first time it has been done, but Xolo is first Indian brand to take this step. Many international brands like Sony, Samsung, HTC, Gionee etc. use their custom UI like Time scape, TouchWiz, Sense and Amigo respectively. These phone makers have offered differentiated experience compared to standard android system. Some popular UI layers across the world include Cynogen Mode, MiUi etc.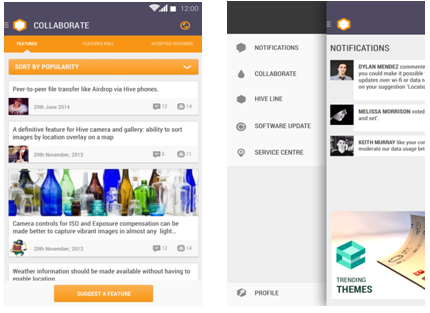 With Xolo Hive, Xolo has offered a custom interface which is more personalized and customized and will offer some special features which are as below:
CONNECT – GIVE LIFE TO YOUR IDEAS
CONNECT is an exciting, one-of-a-kind platform that fosters and encourages collaboration. It's where like-minded technology enthusiasts partner with us, to make HIVE better by constantly connecting, collaborating and sharing new ideas.
The best ideas that are voted up by the community are chosen by us, which then are rolled out as updates. It is your creative playground.
EDGE – Where designers meet users
EDGE is creative community and customization space, all rolled into one. It provides a platform for emerging artists, musicians and photographers to collaborate with us and design exclusive content as themes, ringtones and wallpapers.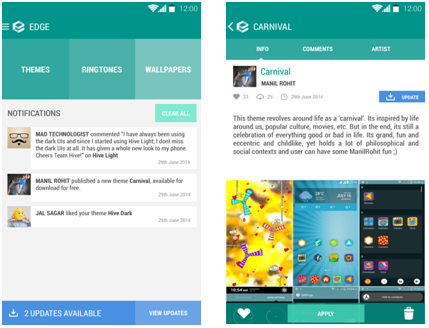 DESIGNER THEMES
Whether it is the lock screen, the apps, its icons, colors, system wide controls, widgets, or even the experience within individual apps; HIVE has a range of wholesome Themes that blend themselves perfectly to the minutest detail.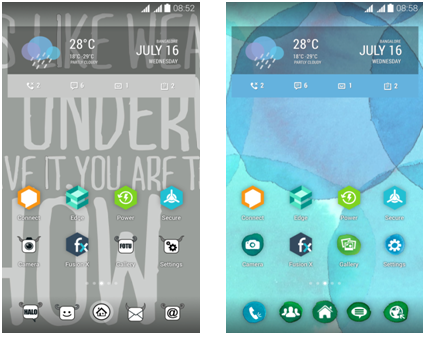 INTEGRATED MEDIA INTELLIGENCE
HIVE comes equipped with Fusion X which combines the music player, video tracks and radio into one centralised core.
Integrated with last.fm, Fusion X enables artist recommendations based on what you're listening to. Fusion X is also tightly integrated with YouTube, wherein you can access trending songs by your favourite artist.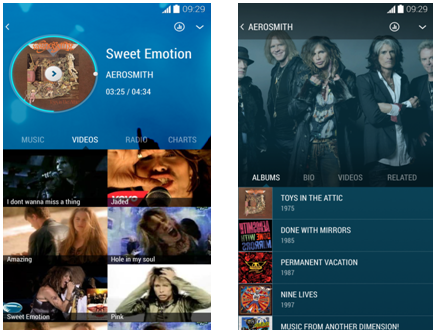 This entire experience coupled with Dolby DTS, and an equalizer that comes with a lot of presets provides an auditory experience unlike any other.
LAUNCHER
Hive Launcher makes management of applications a no brainer by means of distinct filters for categorization. Launcher also comes equipped with one touch RAM cleaner that clears background applications to free precious RAM space for an uninterrupted experience.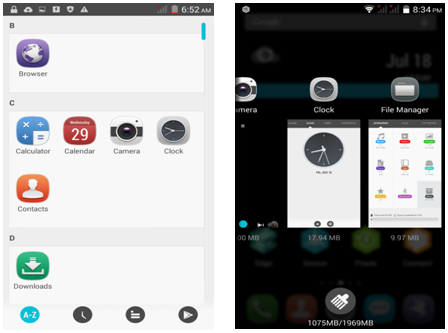 CONTROLS
HIVE comes with a stylish set of Controls that mimic real life actions. The conventional straight line bar slider gives way to the sleeker looking circular controls.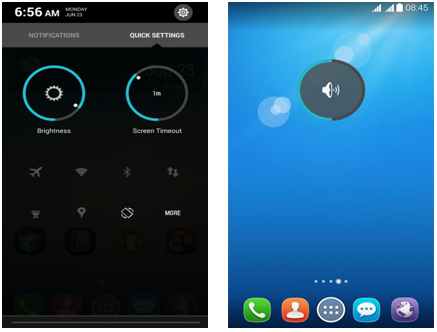 Quick Settings include a toggle switch that lets you alternate between dual SIM cards for calls and messages. Simply touch to switch the flashlight on/off or to take a screen grab.
CONTACTS
Contacts has been designed to meet the needs of a connected generation.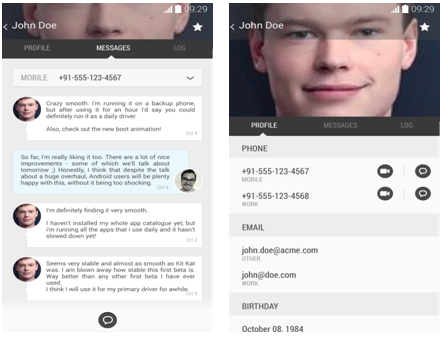 It's a smart and simple way of keeping in touch with your friends, family and colleagues via Gmail & Facebook sync. It also provides a unified view of the message threads and the call logs of every contact.
CAMERA
The Camera has been designed to capture vivid pictures with a single click. It provides a wide range of configurable controls like ISO, Exposure or White Balance for professional photographers.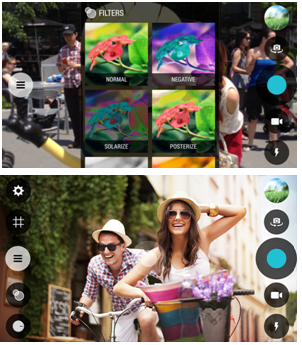 It also includes multiple filters and image enhancement modes to make moments more memorable and fun-filled.
GALLERY
It's time to bid farewell to the regular square grid view.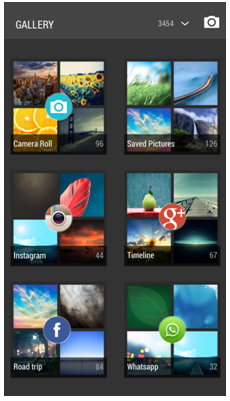 Gallery provides distinct album views by source and category, unique quilt view within albums, powerful editing tools and filters. Gallery supports sync with your online albums from various sources.
More related stories below: