Quite often we connect our phone to WiFi and forget about it. However, your phone remembers each of them. Read more to find How To Find Wi-Fi Passwords Connected To Android Phone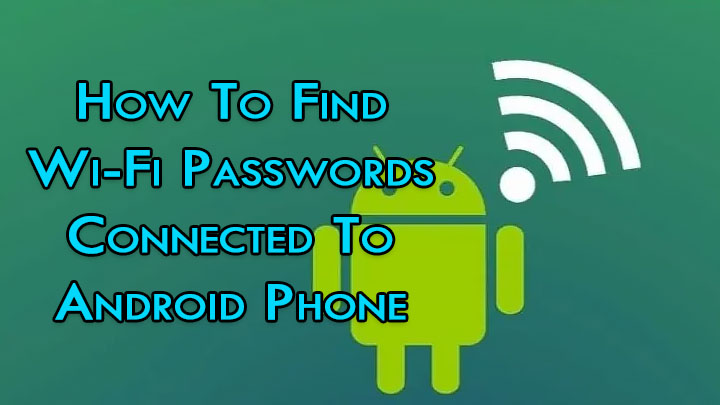 Each time you connect to a Wi-Fi hotspot with a Wi-Fi password, your Android smartphone saves it. this is pretty useful if you want to see the password for a network you've connected to before.
Every time you want to share the WiFi password with a friend or a guest, you don't have to look for the source. You can simply go to the stored Wi-Fi network in your settings.
Also read: How To Connect Android Phone To Alexa Device
While it is not easy to get the password from your device's settings in plain text, there is a simple method for this. For devices running stock Android 10 and higher, you follow a few simple steps.
In the Wi-Fi Settings, you can select "Saved networks" and choose one. When you tap "Share" below the network's name, you will see the plain text password under the QR code. You will need to authenticate yourself.
Also read: How to Turn Off Sensors On Android Smartphones
How To Find Wi-Fi Passwords Connected To Android Phone
In the Settings menu, go to Network & Internet –> Wi-Fi.
Then, from the "Saved networks" option, select the network you need the password for. Now, you'll see the SSID, or service set identifier, for each Wi-Fi network your phone or tablet remembers.
Next, select the one you need and hit the "Share" option below the network name and status.
Now, you will need to authenticate yourself with your fingerprint, scanning your face, or enter your PIN or password.
That's it! you'll see the password in plain text below the QR code.
To connect a new device to the WiFi, you can simply use its QR code scanner to scan the code.
Also read: How To Set Expiry Date To An Email Via Gmail Confidential Mode
We hope the above-mentioned article was helpful. Let us know in the comments section below,
More related stories below: