WiFi Calling is finally available for most smartphones (iPhone and Android). It allows you to make free Voice/ Video Calls calls. Read more to find out about How To Enable WiFi Calling On Android Phones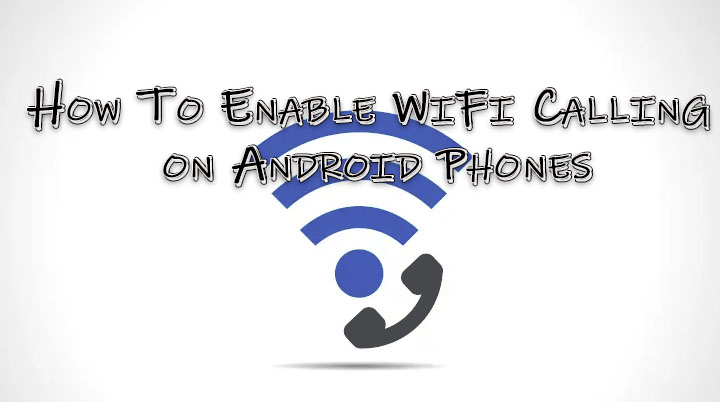 WiFi Calling
WiFi Calling allows you to make calls from your phone through the connected WiFi network. Unlike the WhatsApp calls feature, it uses your Carriers Network while making calls over a WiFi network.
When WiFi Calling is enabled, your smartphone automatically switches to the best available network (WiFi or Cellular) to make Calls/ send Text Messages.
The Carrier Supported WiFi calling is easy to set up. You don't need third-party apps like WhatsApp, etc. You can simply use your phone's dial pad as you usually do.
Also read: How to Turn Off Sensors On Android Smartphones
How To Enable WiFi Calling On Android Phones
Open the Phone app and tap More > Settings.
Now, tap Calls > Wi-Fi calling.
That's it!
*If you don't see the Wi-Fi calling option your carrier doesn't support this feature. You can use a voice-over IP service
Also read: How To Factory Reset Android Smartphone Quickly
NOTE
The WiFi Calling is pretty useful in areas with weak Cellular connections. You can also avoid Long Distance and Roaming charges on many Carriers. However, certain carriers may charge extra.
While WiFi Calling uses Free WiFi Networks to place Calls, your telecom company may still count the minutes against your data plan. It is advisable to use WhatsApp, Telegram, etc on a Limited Data Plan.
Also read: How To Set Expiry Date To An Email Via Gmail Confidential Mode
We hope the above-mentioned article was helpful. Let us know in the comments section below,
More related stories below: