With the ongoing pandemic, tools like Google Docs have become very useful. It allows you to work seamlessly with Microsoft Office files. Read more to find How To Edit Microsoft Word Files On Google Docs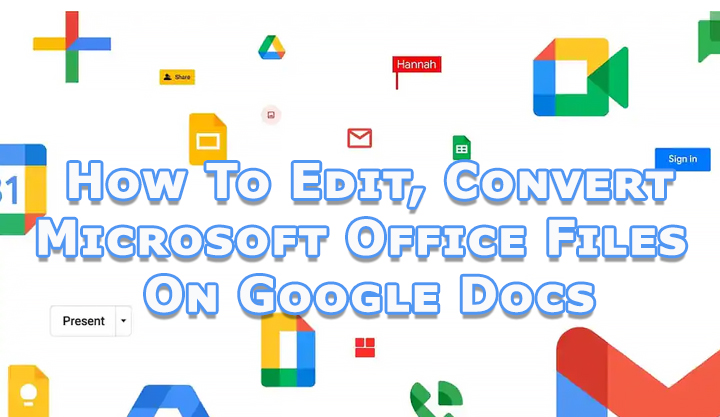 Due to the coronavirus scare, most people have started working from their home. This has also led to the adoption of internet based tools like Google Docs.
The popular app allows you to seamlessly work on your documents, share them with your colleagues, and even allow them to edit it.
Additionally, you can easily edit Microsoft Word files on Google Docs. The Google Workspace allows you to work with Microsoft Office files.
Simply add Office files to Google Drive. You don't even need to install Office on your device to keep your files in Microsoft format or email copies in a Microsoft format.
Also read: How To Use Google Assistant Voice Commands On Android Apps
Now, you can convert Office documents to Google Docs, work in Office, and save changes to Drive. You can comment on Office files in Drive preview.
Here's how to save and access your Office files from Drive:
How To Add Office files to Drive
Open Drive.
Click New ""and thenFile upload.
Choose the Office file you want to upload.
That's it!
How To Open Office files in Drive On Chrome Browser
In Drive, right-click a Word file > Open with > Google Docs, Google Sheets, or Google Slides.
Edit and collaborate on the file
That's it!
All files are saved in the original Office format
Note: Remove the Office Editing for Docs, Sheets, & Slides extension to open Office files using Office Editing instead of the Chrome extension.
Also read: How To Create Cinematic Images On Google Photos
How To Add Convert Office files to Google files
Open Driveand double-click an Office file.
Click Fileand thenSave as Google Docs/Sheets/Slides.
To automatically convert all future uploads of Word files to Google Docs, got to Drive Settings, and next to Convert uploads, turn on Convert uploaded files to Google Docs editor format.
How To Comment on Office files
Open Drive and double-click a Word file
Select the text, cell, or section you want to comment on
Click Add comment
Enter your comment
To address it to a specific person, enter + and their email in the comment text. For example [email protected]
Click Comment
That's it!
How To Email A Copy Of A File In An Word format
In Docs, open the file
Click File > Email as attachment
Under Attach as, choose Microsoft Word, Microsoft Excel, or Microsoft PowerPoint
Next, enter the email address, subject, and message.
Check the Send a copy to myself box
Click Send
That's it!
Also read: How To Use Maps Timeline Feature To See Pictures On Routes During Trips
Conclusion
Alternatively, you can also in Microsoft Office and sync files to Drive. Simply install Drive File Stream on your computer. This allows you to work on files in Office and save your changes to Drive.
We hope the above-mentioned article was helpful. Let us know in the comments section below.
More related stories below: