Contrary to the price of Rs. 6,999 announced in July 2014 by Xiaomi India, the Xiaomi Redmi 1S has been launched at an even lower price of Rs. 5,999 in India by Xiaomi. It will go on sale from 2nd of September 2014 and the registrations for the sale have already started on Flipkart and Xiaomi India official website. The Xiamo Redmi 1S will be sold exclusively on Flipkart only, just like other Xiaomi phones in India (Mi 3). The phone has an excellent value proposition at this price point because there is virtually no competition at this price. Also the phone does put phones at much higher price to shame with the kind of specs and features it offers. We had a chance to experience the phone at a Bloggers Meet in Delhi on 26th August and we bring you our first hand impressions, video review and reasons why we believe that Xiaomi Redmi 1S is a winner in the price segment.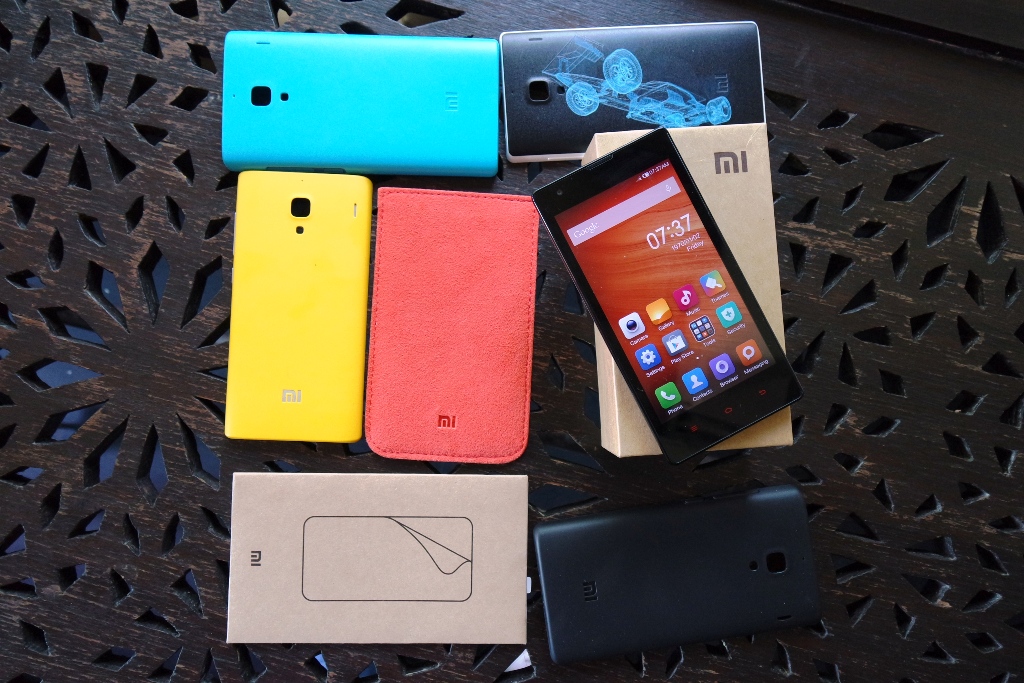 Hands On Video Review
How Xiaomi Redmi 1S Exceed Segment Expectations?
Let me start with one very important factor for any smartphone, the display. It has a 4.7 inch HD 720p display which is not common in this price segment. Along with that it has a scratch resistant dragon trail glass which is something parallel to a Gorilla glass.
Next we talk about the performance- it comes with a 1.6 GHz quad core CPU from Qualcomm and has 1 GB RAM. This is the best configuration of CPU and RAM which you get for Rs. 5999 in India as we write this article.
Camera is another strong point of Redmi 1S in this segment. It has an 8MP rear camera with BSI sensor and flash, which also supports HDR mode, has f/2.2 aperture. There is also a 1.6 MP front camera for video conference and video calls.
Along with the class leading display and performance, it comes with a 2000 mAh Li-Polymer battery, Dual SIM (3G+2G), expandable memory, MiUi 5 software which is feature rich, has strong build quality and is a very balanced offering at very aggressive pricing.
Where And How To Buy?
To buy a Xiaomi Redmi 1S, which is sold only via Flipkart in India, you have to resister for the flash sale at the official page here. You must be logged into your flipkart account for the same. If you don't already have a flipkart account, create one.
After you register, you will get an email on the sale date, the sale date is also mentioned on the page where you register. The first sale date is 2nd Sep 2014 at 2 PM. There will be more sale dates in future. You need to login to you flipkart account and add the product to your cart on the sale day and time. After that you get usually a day to checkout and complete your purchase. After you complete your purchase, it will be shipped to your address. The catch here is that with the Mi 3, the buyers who register is usually 20 to 25 times the actual stock available, so most of them are not able to purchase it as it goes out of stock almost immediately. But with the Redmi 1S, we have been told that it will have much more quantities compared to the Mi 3. Also the official accessories for Redmi 1S will go on sale simultaneously as the phone. So good luck for the sale, we have also regsitered and will be updating you with our experience with the first sale. Happy Shopping.
More related stories below: